Welcome to the Wakefield Doctrine (the theory of clarks, scotts and rogers)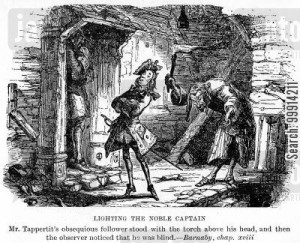 You know, up until the last, I don't know, 8 months to a year, nearly every Post I wrote was an effort to answer one simple question:
what is the Wakefield Doctrine
…are there really people who match descriptions the three personality types (that result from growing up in one of the three worldviews)?
This has not been a bad thing to write about… ( 1,067 times), but I need to expand the 'conversation' of the Posts found within these pages. This, for at least a couple of reasons, a) the people who do 'get it', don't need to read about what it's like to be a clark or a scott or a roger…at least not in order for them to understand the concept of personal realities or to be able to infer the worldview of a person (pr persons) in their own lives; and 2) (as a result of)having this core of Readers who, not only 'get' the Doctrine, but are able to use it in ways that expand our 'language' (re the Doctrine) and extend the ways the Wakefield Doctrine can be more: fun and useful, I need to push on ahead and practice writing/explaining/wtf-did-he-just-say'ing the ways that this 'personality 'theory" can be more useful and more fun.
(clark moment: the goal here is to practice and development my ability to express and explain the Wakefield Doctrine to as broad a readership as possible. So far, it, (our Readership), has been consisted mostly of clarks, but has also included a rambunctious bundle of talented scotts and a sackcloth bag full of rogers. But, at the risk of sounding ….obsequious, it is time that I rose to the occasion to find whatever I need to find in order to be able to present the Wakefield Doctrine in a form that is both accessible and attractive to all three personality types. That this blog will appeal to the huge un-tapped reader hood out there… you know,  …a fuzzy chew toy that not only has a nearly invisible string (that I can use to make it move and jump seemingly by itself), but also a squeaker inside, for when it's successfully captured by our new scottian Readers or a bullet-pointed, self-referentially inclusive, presumption of membership in a gigantic herd, virtual or physical, after all, rogers do account for the majority of the population out there.)
So I will be experimentioning  with some schedultonic approaches to writing Posts and, god willing, making another attempt to shape the pile of words that I have into a coherent and convincing offering of the theory of clarks, scotts and rogers.
So what do you all think about Guest Posting here at the Doctrine? I'm thinking, like, say, Thursdays…alternating and breaking up the video Posts that I do on this penultimate day of the fore-weekend. Format totally open, whatever you feel would be fun and interesting. (This is a very real desire on my part, to get back to the fun and adventure of the early days of this blog… back when it was me and a few DownSprings… nothing to lose, everything to gain.  like that.
Let me know… volunteer, ask questions… and not to single anyone out, you know who you are, (because the Doctrine is that good)… but I will say this: there are no pre-defined topics or requirements or standards for Guest Posthood. I will say, without reservation that anyone who thinks, right now…at this moment, 'hey! that might be fun!'  knows the Wakefield Doctrine well enough to write a guest post. So have at it. (There is a saying around here, one that I haven't had to use much, if late, that goes, 'if you accept the basic premise (of the Wakefield Doctrine) then you can't get it wrong. and,  …and!  you cannot, I repeat, you cannot break it… so have fun with it.'
Sign up sheet is wherever you sign up.
"…on the last section of my daily run, it has been my practice to take off my shoes and walk the remaining distance barefooted. Today I took off my shoes, holding one in each hand, (the way I always do), I clapped them together as I walked. immediately following the first clap, I heard a sound, a distinct whirring,  'arrww' sound that seemed to be coming from right in front of me. Now the only thing right in front of me were my running shoes… my eyebrow went up.  As I brought the shoes together in another 'clap', I thought…"huh! perhaps there is some sort of solid-state device embedded in these things, maybe a mileage counter of some sort that I never noticed"  Clap!…'arrww'  (again from in front of me)… now I'm interested, wondering how I could have missed this feature of my foot ware … about 6 steps later, from the top of a pine grove to my right, I hear,  "awwrr!"   and I began to laugh out loud as I walked along the street."

( 'On Being a clark'  May 13,2014)
28