Welcome to the Wakefield Doctrine (the theory of clarks, scotts and rogers)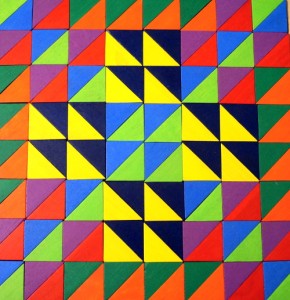 Today, on TGPT's Guest Post, we are privileged to have Cyndi Calhoun in the role of Guest Post Writer-clark. We met Cyndi back, in October (the 19th) 2012… her very first comment:
I just read the whole blurb you have on clarks. OMG…I MUST have knowledge. I went back to school, have the equivalent of three bachelor's degrees and half of a master's degree – but then I decided it wasn't worth it. I'd really rather learn everything else on my own time and not be put into a damned box. So…let's see…so far TODAY, I've learned some new blogging tricks, some HTML code, some photography tricks, and I took a short nap after daydreaming about the summertime and how it's so much warmer…and I'm ALWAYS thinking…I can't turn my brain off. It's constant…and yes, the world is hostile. I struggled with teaching. Oh, I could put on the "extroverted, happy face" but it's hard going out into the big bad world. At least working at home is much more stress free. Part of being a writer is dealing with criticism and I have yet to figure out how to handle it with more grace, but eh…it doesn't happen that often, so I'll deal. :) I think clarks also like finding out about themselves…I am fascinated.
I've included Cyndi's entire first Comment, not only because it tells so much about why we're glad she's around, but to also provide a benchmark. (The problem with a lot of self-improvement/self-development is often how much the person has accomplished gets lost in the haze of the past).  Our friend Cyndi is a remarkable example of self-developing oneself in a balanced and sustaining manner.
…plus she's funny and kind, talented and strong on behalf of those who do not have someone to stand up for them ( yeah, children and other clarks). lol
…Cyndi?
**************************************
Being able to "center" and find mindfulness when you're surrounded by chaos is a powerful exercise.
Mindfulness allows us to consciously slow life down and concentrate on one task while using all our senses. It has a calming effect.
Our world today is filled with noises, distractions, too-full to-do lists, and countless other activities that drain energy.
But, you can control your reaction to everything around you.
In fact, you can experience and use mindfulness to help stress and calm those jittery nerves.
A Geometric Puzzle
The other day, I was at my in-laws' house.
It had been an incredibly busy week: work obligations, my mother-in-law went to the ER (she's okay – she swallowed a fishbone that lodged in her esophagus, but then it dislodged without any extreme measures), and we had family visiting.
On Saturday morning, I was feeling a bit out of sorts as I continued my way into the weekend.
We also had another visitor, Hootie. He's an Amazonian parrot. I once did an abstract painting of him – here!
Read More >>>
In all the hubbub, I saw my sister-in-law working on a geometric puzzle of sorts.
I saw how calmly she sat in her chair, quietly working out a pattern to a geometric puzzle she'd picked up.
Here's what she came up with:
When she finished, I asked her if she wouldn't mind if I tried my hand at the puzzle.
I took it and dumped all the pieces, all the while smiling.
An opportunity for Mindfulness.
I centered myself by taking a few deep breaths and clearing my mind. I already felt more calm.
Because I'd cleared my mind, I had no idea what I was going to create. I just let my senses and eyes take over.
I didn't think.
First, I grabbed all the light green pieces. I have no idea why – they just felt "right" for whatever I was going to create.
I started piecing them together.
Then I added blue pieces. Again, this was without thought. I just concentrated on my breathing.
I had no idea what I was doing – I just "went with the flow."
After adding the blue pieces, I somehow arranged an "X" pattern with a square block in the middle. I was pleasantly surprised I had the†exact†number of pieces I needed to make this happen.
I then found red and purple triangles to put together. I thought it looked need if all the little triangles faced in the same direction.
For these pieces, I decided to put them on the "legs" of the X – I just thought it looked visually pleasing. However, I kept in mind that I didn't have a way this "had to be" – I was in the zone, having completely let go. Even Hootie, with his loud, "Hello! Hello! Want a cracker?" chatter wasn't distracting me.
I continued to concentrate on my breathing, the colors, the triangles, the feel of the blocks, the "X" itself….
Next, I added orange and green triangle blocks. They ended up on the sides of the puzzle board.
Last were yellow and navy blue pieces. They perfectly filled in the rest of the gaps in the puzzle board.
I put those in another direction to add contrast.
When I finished, only a short time later, I was so relaxed, I thought I could take a nap. In fact, I did – a two hour nap!
Do you use mindfulness in your own life? In what ways do you slow down?
thank you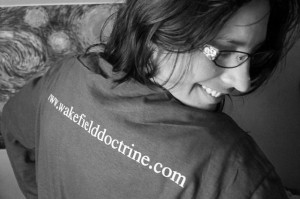 www. pictimitude.com