Welcome to the Wakefield Doctrine (the theory of clarks, scotts and rogers)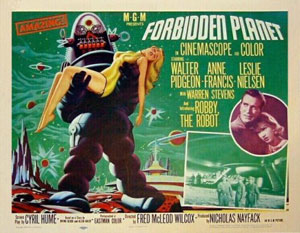 I have of late—but wherefore I know not—lost all my mirth, forgone all custom of exercises, and indeed it goes so heavily with my disposition that this goodly frame, the earth, seems to me a sterile promontory; this most excellent canopy, the air—look you, this brave o'erhanging firmament, this majestical roof fretted with golden fire—why, it appears no other thing to me than a foul and pestilent congregation of vapors. What a piece of work is a man! How noble in reason, how infinite in faculty! In form and moving how express and admirable! In action how like an angel, in apprehension how like a god! The beauty of the world. The paragon of animals. And yet, to me, what is this quintessence of dust? Man delights not me. No, nor woman neither, though by your smiling you seem to say so. (Hamlet)
ok… we got that out of our system. No, not depressed or anything, and you can stop smiling.  The thing of it is, Friend of the Doctrine zoe suggested we look at famous and enduring fictional characters  through the lens of the Wakefield Doctrine. Here, lets let her comment set the stage:
hey re literature and the doctrine and ideas… how about doing in lit what you tend to do in movies…. i.d. famous literary characters based on their reactions in the books…

you bring up an interesting point… the authors prediliction vs the characterizations within… maybe you should ask people their favorite authors and books and see if you know any of those? I can come up with a ton of book titles and authors but Im not a lot younger than you are… if age is the factor!
You got a favorite author who's created characters that you really enjoy? tell us! This can be any fictional character, protagonist, antagonist, major or minor character. The purpose of this exercise is to read (the work) and see how they relate themselves to the world around them. I'm willing to bet that it'll be clearly identifiable as one of three characteristic ways as an Outsider (clark), a Predator (scott) or a Herd Member (roger).  Now, you may be thinking, 'yeah, sure, of course they will, so what?' Two reasons:
it's fun and it's good practice (around the Doctrine we use the term 'fluency' in the context of how quickly and effectively one can apply the perspective (of) the Wakefield Doctrine to better understand the behavior of the people in our lives. As with learning any new language, the more you practice, the better you become and, if you become fluent enough, you become capable of thinking in that language), and we're all good at learning new/weird things, or we wouldn't be here
I have a theory, (yeah! no, not just the obvious joke), that the more talented/skilled the author, the more true the representations of the worldviews
I enjoy hearing the case made for any of the worldviews, especially when I disagree. It's not just figuring out that, say,  Melville's  Ahab's a roger …or a clark… or a scott, it's the evidence that you can cite. You know, when we talk to each other about people and their probable worldviews, sometimes we get hesitant to take a position. But, like any other discussion among friends that is not concerning: surgical options, moral indecision, changing lifestyles, deciding to end a relationship or coming to grips with addiction, the disagreement and 'the give and take' of proving your point should be fun! Speaking for myself, I get a kick out of when someone disagrees (about worldviews), I'm all like,  "No! Way!!  tell what you see that says she is a clark….he is a roger….!!!"  I learn more about the Doctrine, when another person points to something that I just didn't notice and I'm, 'my god! you're right!! he owns more than one style of hat… of course he's a roger!"
The more I think about this, the better I like it!  So send in your suggestions for books and/or specific characters in literature.
Just to get us in the mindset. Actors portray characters from the perspective of their, (the actor's, not the character's), predominate worldview. Following are 3 video clips from the movies: 'Wolf', 'Mad Dog and Glory'  and, 'Casino'.  (This last one is kinda NSF….well, it is illustrating the scottian worldview, so if you're not certain what that means, ask us ….before you gather the boss and your co-workers 'round your computer or the parish priest and the choir director or the children under 19)
Wolf (I know I don't need to tell you Jack is the scott, but my god! James Spader is surely the poster boy for the rogerian worldview)

Mad Dog and Glory (David Caruso is the scott and, as we all know, Robert DeNiro is so a clark)
Casino (this the first clip I came across, years ago and, when I heard the voice-over narration at the end of the scene, I was all, 'when did Pileggi and Scorsese read the Doctrine!!')