Welcome to the Wakefield Doctrine (the theory, no! the story…no, no no! it's more a fable to illustrate the metaphor for the worldview to account for personality types commonly referred to as clarks, scotts and rogers !)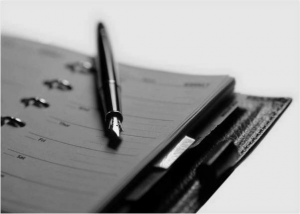 In the week up-coming, faithful Readers of the Wakefield Doctrine will discover the following:
news of the doings of the DownSprings and FOTDs
ideas that will result, upon integration into your personal reality, an altered perception of the relationship you most take for granted
the next Chapter in the Story that Stacy and DS#1 both won (nearly free) Wakefield Doctrine DocTees for suggesting the superior story Titles (to)
a momentary feeling of concern, something that you cannot put your finger on but disturbing nevertheless, about something in this list,
87% of you will not succeed in immediately identifying the source of this concern and dismiss it as 'another one of those weird Doctrine blog things'
…the remaining 13%  of Readers will not give up until they track it down, identify it and firmly resolve to be the exception to the rule (that is being implied)
there will be 7 new Readers, one of them will be named Doreen and she will be a clark and the Doctrine will be an immediate help in her life
there will be 3 Readers who, enjoying the whole idea of the Wakefield Doctrine and especially the descriptions of the three personality types, will decide to tell a friend
one Reader, (of these three), will tell a friend and be glad that they did, now they, (these two friends), have more fun at the mall and at school (in the cafeteria) playing 'name the personality type'
one Reader will start to tell one friend and back off, sensing something wrong or inappropriate or negative but later the same day, another co-worker will stop by and say, "…so you like those personality type websites too, huh?"
one Reader will tell the person that they are sure will be most appreciative to hear about something so cool and the person they tell seems to like it, but later that day, another person, someone who was not in on the initial conversation, says something about 'secret worlds' and laughs
one ( of our three Readers) will be smiling at this point, certain that they will be the Reader that  is described in the bullet point which has the first '(of these three)'  descriptors …they will be right
one  ( of our three Readers) will be smiling at this point, certain the Reader smiling in the previous entry is mistaken and that it is they who will be happiest, they will be wrong
the last of our three Readers will only be reading this (and actually paying attention) after going out and trying to tell someone about the Wakefield Doctrine.. they are a clark and will do alright, provided they don't give up too soon
So that should get our week started. Expect the next Installment (or Chapter or whatever the hell we should call) the continuation of our story about the Christmas Party at the Calypso Club with the 3 personality types and them….
Hey! here's an idea!  You know how, even though you have a totally full schedule of posts and articles and all to write and how even though you have to really try hard, it is still satisfying to see your thoughts in 'print'?  …and you know how, while you are in the middle of trying to get serious work done, you come across something, a Post where you can think of a really good Comment, how writing that is somehow relaxing and fun (the way all your writing used to be?). Try this on for size:
Adopt a character. Create a Character for the Party.  All done by way of Comments, nothing formal, no outlines and 'back story' or anything that involves a serious effort. As you read about the Party at the Calypso ( and Sam and Alex and Mel and the others) and you think of something that they might do or say, just write it in a Comment. No pressure (we might not be able to work it into the story) but think of how much fun it will be. Sort of 'remote control characters'!  You could even suggest a new character! The only real requirement is that it be semi-reasonable to the context of the story.  Try it!
Heres an old song that got stuck  in my damn head this weekend…long story to it, ask me in 3 months