Welcome to the Wakefield Doctrine ( the theory of clarks, scotts and rogers )
Frequent Doctrine Readers will spot today's Post as one of those 'stuck-with-a-Post Title-and-trying-to-write-his-way-out' Post.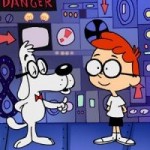 Earlier today,  Friend of the Doctrine, Jasmine Tea wrote a Comment letting us know where to send her DocTee (that) she won by correctly identifying Jimi Hendrix as a clark.1 As often happens, in my reply I decided to do another Contest, a quick 'name the song'. The Contest Prize was to be the opportunity to Host the Saturday Night Drive ( with that as a prize, I can imagine the responses:  "the Star Spangled Banner!!"… "Bach's Prelude in C"!!!, "Itzy Bitzy Spider!! Itzy Bitzy Spider!!!" ). This is not to say that a prize such as the opportunity to 'direct the conversation' during one of our Saturday Night Drives would not be so coveted… it's just that no two Saturdays are the same. Fun? yes   the same? nah.  (I will be happy to impart to the Contest Winner the Secret of a Successful Saturday Night Drive: 'do not crash the car into anything'.) Pretty simple, isn't it?
In any event, in the course of an enjoyable chatation with Molly (on 'the Facebook'), she mentioned that she and her Family Unit went to the Shores of the Inland Sea over the weekend, to hunt for fossils and maybe a bone fragment from the skeleton of Richard Attenborough. Naturally, this prompted me to try and find a related photo-image. Which is, of course,  what we see on today's Post.  (...the Doctrine!! clark! for god's sake tie this train wreck to the Wakefield Doctrine and get on with your day)  (HTFU!!)
What would prehistoric clarks, scotts and rogers look like? I began to despair as to my ability to imagine scotts as cavemen/cavewomen….("what do you mean, nothing necessary?! how cruel! ")   … cave rogers…. ("hey! stop putting ashes on the wall and fix dinner")…. paleo-clarks?  ("hey! go look at the cliff bottom see if any of those 'me-fly-like 'bird' people are still twitching!")
…nah  we have to go further back  back to the Mesozoic Era:
clarks: eomaia ( "don't worry only the clarks will go to the trouble to look this one up")
scotts: velociraptor (" hell no! lets run and get them all!!")
rogers: brontosauruseses (brontosaurii?) large, slow moving, totally confident that size and momentuum will preserve their reality  ("hey, Thunder Lizard dude, whats that in the sky?")
OK done! Well, Molly if you need a Lecturer for the Fall Semester, do not hesitate to call us!
1)
and
Steve
also got the correct answer and contributed to the expansion of the understanding of 'how we know that Jimi Hendrix is a
clark
' Good work, all!
(I suspect I have recently used/borrowed this music vid, but I have the song stuck in my head…so  (btw thats Marvin McQuitty on drums, Steve))