Welcome to the Wakefield Doctrine (the theory of clarks, scotts and rogers)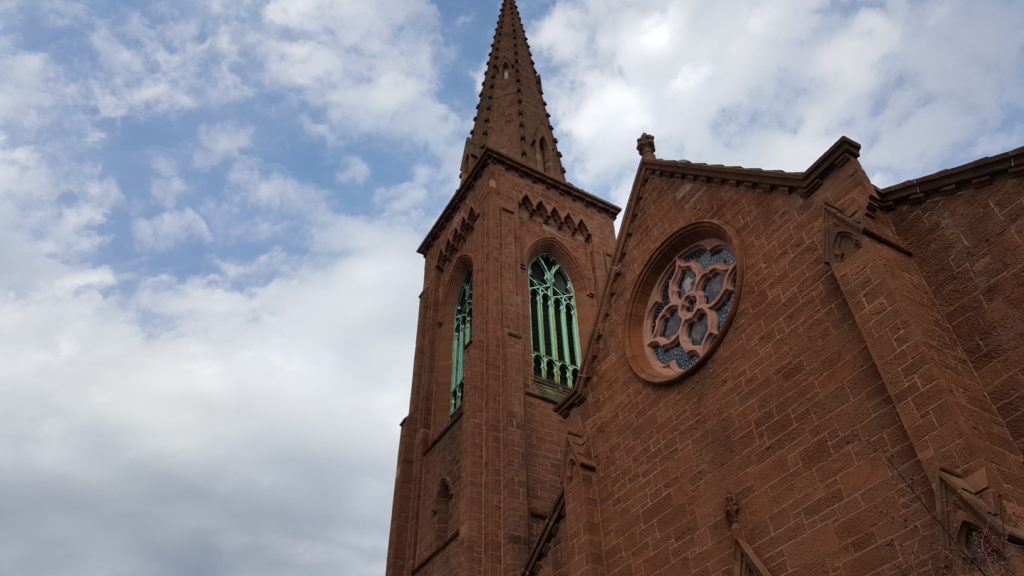 Early start. It's Tuesday evening. The prompt word is 'SMOKE'. The rules say, story of any style as long as it only requires Six (6) Sentences to tell. zoe is our host and this is the Six Sentence Story!
(from a WIP, 'Home and Heart' a Sister Margaret Ryan novel)
SMOKE

Alone in the front pew stood four women; three wore the habits of their Order, individual identity concentrated in a white-framed oval of flesh; the fourth bore the mark of age and loss, unassailable credentials for her place among the devout.

Sister Bernadine, Mother Superior of St. Dominique's, stood at the aisle, her massive frame, softened by her black habit robes seemed a quiet protection, until one reached her eyes which, never-resting, removed all temptation to dismiss her as an overweight, middle-aged black woman; her right hand rested, immovable, on the pew rail, a stanchion should it be needed by the young woman to her right.

Standing between Sister Bernadine and her mother, Sister Margaret Ryan, novitiate at St. Dominique's, stood as straight as any young willow tree, the shapelessness of her veil and habit hiding the swaying of her body as winds of rage and grief tore at her, only her eyes, blazing above tear-softened cheeks gave hint to the battle within. To Margaret Ryan's right, her mother stood like the statue in some medieval religious festival, allowing others to move her from place to place, trusting that she was of use and value to the ceremony, standing as still as eighty-year-old bones permitted.

At the other end of the front pew was Sister Cletus who, if time is the measure of all, was now a ruler worn smooth of markers and measures, the form itself, still straight and true offering aid un-adorned of complication or apology.

Margaret Ryan watched as the Archbishop of Philadelphia stood between the casket holding Father Mathew Ryan, (brother and priest) and the altar, held the silver thurible over his head and let it swing; the pungent smoke rose, rivulets into tendrils, ever upwards, like a fairy tale creature, its wings and it's magic torn by the morning sun fighting to escape the grip of the cold and rational earth.