Welcome to the Wakefield Doctrine (the theory of clarks, scotts and rogers)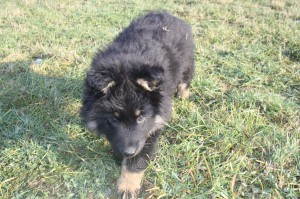 …from the Bloggarini: Janine and Kate and Stephanie and Dawn  comes this sentence fragment:
"I am very passionate about…"
So for today's Finish the Sentence Friday: the answer is the Wakefield Doctrine!
(what do you mean, this is not a test?!  Thats my 'finish' of 'the sentence'...) (…the hell you say!)
When in doubt, go to 'the Wikipedia' and they tell us to start this FTSF with:
Passion (from the Latin verb patī meaning to suffer) is a term applied to a very strong feeling about a person or thing. Passion is an intense emotion compelling feeling, enthusiasm, or desire for something.
If it seems like I'm stalling for time (or more likely, inspiration) it is because I am….stalling for time…and inspiration.
I actually saw this week's sentence fragment a couple of days ago, and I was all, 'damn! finally an easy one! I can do this in my sleep, 'cause everbody know that I all about the Wakefield Doctrine.'
yeah, about that over confidence… you clarks out there know the feeling: you are not being over-confident! if anything, you are being cautious, you are not running up and down the aisle telling everyone how you know the answer (you're pretty sure you're not doing this) and you are totally not laughing at anyone who seems to be struggling with the assignment. As a matter of fact, you're usually looking for someone to help with the assignment, ('cause you know you got this one!) and the funny thing is, the people you want to help don't seem to be overly concerned. So you back off a bit. Then you begin to think that maybe you missed something (god knows, you looked at the task every way from Sunday… nope, still real simple: 'I am really passionate about…'). Fine! Not worried at all.
… the doors shut, the pencils are instructed to rest on the blue booklets until the instructions are read.  What the hell is the problem?  the answer is right there in front of you. But you know that there is something missing… nothing you can think of…totally something you feel.  Nothin  just a bad feeling that has (somehow!) changed happy confidence into fearful uncertainty…how the hell did this happen? Now you just want to get it over with, you avoid looking at the others because it is better to be un-noticed and right than to be stared at and wrong. The answers are there… but even that's not right! Too quick, too glib.
So here:
I am very passionate about the Doctrine and how it brings me into to contact with people who I would never have had the nerve to walk up to,
I am very passionate about the WakefieldDoctrine and how it brings me into to contact with the people who understand how what the Doctrine means
I am very passionate about the Doctrine and how it brings me into to contact with people who I would never have had the nerve to walk up to and confidently engage in a conversation
(at least it is 6:11 EDT so most of the other will be done reading and  you can hope for a really, really difficult sentence fragment next week, those are always easier.)