Welcome to the Wakefield Doctrine (the theory of clarks, scotts and rogers)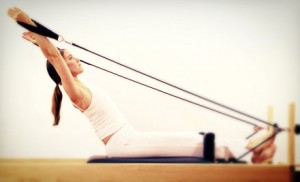 This being Saturday, chances are it will end in a night-like state which can only mean one thing! The Wakefield Doctrine Saturday Night Drive!!  Call us, yo   (the number, she is: 218-339-0422  access code: 512103  you will find it interesting and (more than likely, you will enjoy it and be glad you called. It is a totally new-caller-friendly-environment, I personally guarantee it.)
So following is a re-run
So what good is a 'theory of personality' if it don't tell you what job you ought to get? or the kind of person you should try to go out with? or at the very least, give you reasons why your family and friends, "just don't get you"? huh? what good would that kind of theory be?  Kinda worthless don't you think? I mean, we know that you are an intelligent and curious person and that you really got a lot more on the ball than your parents/teachers/friends/family give you credit for…what the hell! you:

work hard
mean well
would do a lot better but there are so many other factors to consider
don't mean to come off so snooty
really? how can they say such mean things
will do much better once you get some breathing room
fuck them,  I like the way I am
get them to understand what you are going through

To you we will say, "hey!  the Wakefield Doctrine is your answer"! Not only does the Wakefield Doctrine understand (all of the above) but the Wakefield Doctrine can tell you which job would be such a natural fit for your unique and totally special talents. And…and… when it comes to 'the perfect relationship'? we got your back, big time. We wouldn't let you down. So today we will lay out which jobs you should get and who it is that will most appreciate you, forever and ever.

There are three categories into which all jobs and occupations, life-callings and careers fall into: teacher, salesman and machine operator. And these three categories correspond to the three types of personality; clarks, scotts and rogers. Now let's combine this 'easy guide to a fulfilling career' with a Wakefield Doctrine Lesson of the Day by considering why each of the three are particularly suited to the three job classifications.

clark  teacher   examples: teacher….er  professor…counselor….( goddamn, there's got to more examples….) actor!  (yeah them!)… nurse, lighthouse keeper (…wtf?!) veterinarian…locksmith (but not a clockmaker)…artist…(…better make that "unsuccessful/appreciated after death"  only…lol) …damn not a lot of choices…homemaker  (…homemaker!!?! you're gonna sell a lot of books with that career advice), shit ….better move on…

scott  salesman   examples:  salesman, military leader, policeman/woman, bank robber (unsuccessful), owner of a diner (only a diner, it takes a roger to own a restaurant), handyman, (successful) builder/contractor, electrician (but not plumber), surgeon, stripper/exotic dancer (but not a hooker), TV newscaster (female scotts only), TV pitchman (male only), muscian (frontman only), junior and senior high school gym teacher

roger  machine operator   examples: lawyer (all but criminal defense), engineer, accountant, chemist, restauranteur (but not a diner), judge, teacher (7th grade and up only but not gym), carpenter (but not general contractor), firefighter, politician, muscian (technically astounding, but not the frontman),  owner of a bed and breakfast, physician (but not a surgeon),ballerina, plumber (but not an electrician)

Alright,  that gets us started with the careers best suited to the three types of people in the world. Now to the question: Why are those the proper occupations?

clarks: need to accommodate others in the world, need to share beyond means, need to place own requirements second to another, clarks believe that knowledge has a value in and of itself, clarks are the ultimate in 'behind the scenes/limelight aversive/unselfish to a fault'  people.
scotts: need to act, to do, to change things for the sake of change, does not simply place own needs before others, rather does not particularly perceive any other person as having needs (not counting immediate dominant scott) scotts as predators will simply act with or without support or reinforcement of others, they make ideal leaders in that they are always certain in their plans to act
rogers: need to maintain and preserve the status quo, make excellent technicians, engineers, they consider the herd as support for themselves without there being an issue of dominance/submission, have very little curiosity and as such will be the most likely to succeed

There. Career Counseling, Wakefield style!  (yes and we are serious).

At this point, if there is anyone still reading and/or not yet muttering, "who the fuck do these people think they are? I am not selfish…! I do think about others!!!they have no right to say such untrue things!!'  then in our next section we will be happy to tell you the outcome of any effort at having a relationship with another person… on the other hand….let's save that for the next Post!
We good? Fine it is cloudy and grey here, so I figure it's only proper to share the sunshine with y'all
http://www.youtube.com/watch?v=7h0dpiM9c0k&feature=share&list=PL42033819C98403F7