Welcome to the Wakefield Doctrine (the way of clarks, and scotts and even rogers)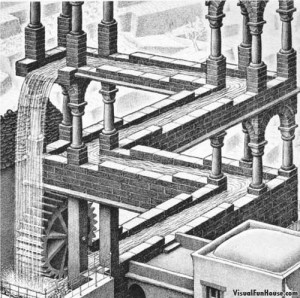 As the Grateful Dead once sang,
"Sometimes the lights all shinin on me;
Other times I can barely see.
Lately it occurs to me what a long, strange trip it's been."
Allow me to sit for a minute: there, a bit better. Thanks to Denise (aka DS#1) for keeping the Doctrine on course, during my recent Un-  : planned, announced, anticipated, prepared-for, contingency-for absence. She has done as well as I would have, in a sense, (a) better job, as she was not notified in advance of my 'not-being-here-edness' (for the previous week or so).
That Denise did as well as she did does not surprise me. Both as a person who has been involved with this here blog here since it's inception and as a clark, she rose to the occasion, exhibiting a degree of courage and confidence apparent, in all likelihood,  only to me.  Although, I would submit that the 'Moxie' Denise exhibited is both the incredibly encouraging and incredibly dis-couraging thing about clarks (as a personality type).  It has been said that, if you have an emergency that you don't care about the outcome as long as the people involved put on a good show…get yourself a scott;  (it has also been said that) if you have / are in a truly dire predicament  but, you are more concerned with how well you can relate the events to an audience of (potential) admirers…find a roger  however, if you have an emergency and the outcome involves a major-cost to everyone, especially the person trying to keep things from getting worse…then you need to find a clark.
Them clarks are, without question, the most focused in an emergency of the three personality types.  While those who are screaming orders, or looking for the best camera angle, get the best 'press',  clarks will manage to do what is best in order to save the day, regardless of the amount of attention they get.
The discouraging aspect of this capability is that without the near psychotic-level of self-promotion that rogers exhibit or the fully psychotic-level of action-for-the-sake-of-action that is a characteristic of the scottian personality types, clarks will go through their lives with very little recognition or acknowledgement from the world that they live in, and they, (the clarks) believe that that is the way they prefer it to be.
Sad.
Not that acclaim and recognition is the end-all and be-all of life, but a little more self-promotion and a lot more aggressive self-confidence, the person with the clarklike personality type  would find their lives improved, with even a small portion (of the benefits) that society accords people who demonstrate having courage and acting appropriately, despite the fear they are feeling.
Nice work, Denise.
…as to  'where the hell'  or 'so, how was your trip'  or 'wtf'  that's still kinda hard to explain.  This is not a copout or even a tease, I have not yet worked through in my own mind whatever it was that occupied me for the bulk of the preceding week. Everyone familiar with this blog knows how fond I am of finding quotes (from more talented people) and using them to give a certain intellectual patina of respectability… you know what I mean? In any event, I think I just wrote myself out of the mood to quote Nietzsche* and nothing else comes to mind at 3:04 am so let me just say this, stay tuned.
Oh yeah!  hey Terrye… this is 'the lady-robot' that Cyndi was alluding to, and there are times when I think, she is the best thing about the Wakefield Doctrine Saturday Night Drive (ya gotta listen to me for about 2 minutes, to get to the good part).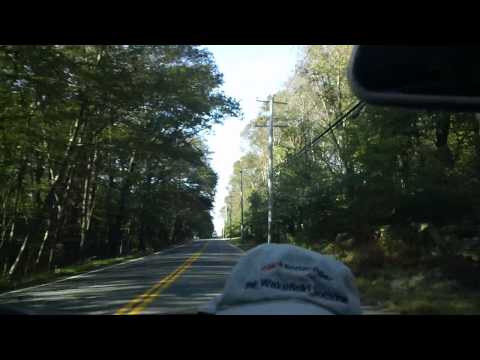 *  "He who fights with monsters should look to it that he himself does not become a monster. And when you gaze long into an abyss the abyss also gazes into you"  and I was lucky/fortunate, this time, the abyss blinked first.