Welcome to the Wakefield Doctrine (the theory of clarks, scotts and to rogers)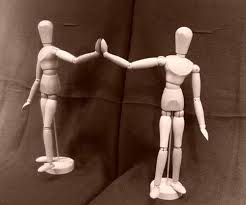 I was about to (type) that that's the last of the error free text to be found in this Post today, but even though I've typed 'Welcome to the Wakefield Doctrine (the theory of clarks, scotts and roger) more time than I can remember , the self-awareness that lurks to the right of ou us each minute of each waking day, ready to juggle our elbow or push our hands ,  (yeah, no backspace)
So I thought, a) I could simply not write anything on the computer today or 2) I could drive a half-way across the state of for the only store that sells the keyboard I need.
I think I'm c going with the 'drive across the state', though I need to spend a few minutes to understand if I'm overlooking…. Ha! I believe I just discovered the workaround!
Thank you for your patience in reading this (because, lets all be honest, we type with the anticipation/expectation of what we write being read by another person. We (at least those of us in the b;oosphere  blogosphere) know that somewhere someone might read out our words our thoughts… in a way, is this not the sm same foundation upon which all of the major religions with their countless numbers of lives shaped and steered by beliefs in something that they can never prove?
(So yes, zoe, I guess I am saying that god is a blogger)
With a single key malfunctioning on my computer keyboard we have re-capitulated and re-framed the Questions of life that all of us struggle with consciously or otherwise :
is it better to think than not think? (after all, not typing out my thoughts here in the 'sphere should not mean the end of my day/my life should it?
because I think it, or to be more direct, because I perceive the world around me, do I gain any value or benefit by sharing my experience ?
for that matter, why do I need a delete/backspace key in the first place… theory tells me that the life lived in real time, without try -overs and re-sets is the only reality when you think about it.
boy, do I need to get out into the real world more
lol  ok  end of this. I have my workaround (involves a remote access to my office computer* I will get 'out there'** and do something useful and productive and (hopefully) beneficial to another lifeform.
**This Just In!  No, it does not help to live by Proxy. The solution that I genuinely ** felt would work did not… for reasons that most of us will guess, it did not work. **
*jeez louise I do not want to think through the implications of my finding that to be an acceptable substitute to my problem today, do I?
**meaning I thought I felt I had a valid solution