Welcome to the Wakefield Doctrine (the theory of clarks, scotts and rogers)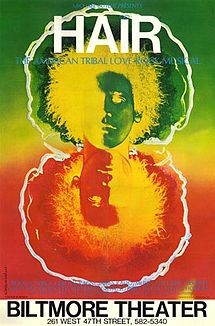 *apparently** that line is, in fact, a lyric from 'the Age of Aquarius' from the musical 'Hair!'
** 'apparently' because I have a tendency to write first and understand second, particularly on a Wednesday evening, when I'm in Six Sentence Story Warm-up mode.
Back now, bereft of parentheticals and astrixeseses…. so, zoe has this blog hop, Six Sentence Story every Thursday and the object is to write a story employing the word prompt provided and keep it to 6 sentences. (oh man! I've been known in the past as having a touch of arithlexia, this week's Story really challenges the counting system… whole lines, in quotes I am not counting as individual sentences, unless Al stuck a period in them, which happens once….I think)
This week our prompt is 'Fray'
"Half a league, half a league, half a league onward" he read, the forest outside his window beginning to glow grayly with the approach of Dawn.

"Cannon to right of them, Cannon to left of them, Cannon in front of them" the poet continued, bestowing hideous honor on the special variety of mass murderer that society produces on a secret timetable, marked by statues in city parks and the dreams of young boys inoculated with malignant dreams of purpose.

"Stormed at with shot and shell, While horse and hero fell. They that had fought so well", like the drunken patron in lobby of the whorehouse, describing acts of passion as if to repeat them loudly (enough) would reverse the achingly slow destruction of the good, inherent in life of the not-yet-old girl.

"Honour the charge they made! Honour the Light Brigade, Noble six hundred!"

"I know how this ends, it's bravado and all, one more cup of coffee and into the fray, into the valley of Commerce rode the…." laughing at himself, he hit 'Publish'.