Welcome to the Wakefield Doctrine (the theory of clarks, scotts and rogers)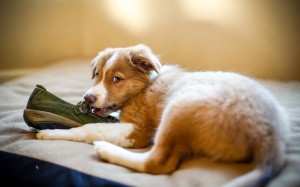 Our Thursday Guest Post Series continues, today, Thursday with a guest written Post by our scottian guest writer, Dyanne.
You know what I like about scotts? (Mostly), it's how I feel afterwards. …after hanging out, or chatting on 'the Facebook' or talking on the phone, or being in a class with them.  It's a subtle, only-slightly ambiguous, good feeling, that can be described as (the) satisfaction of recognizing in myself a certain… strength. Like really great hardwood floors underneath worn carpeting in a semi-old house, most clarks find pride in those moments best characterized as, 'well, that didn't go too badly…why did everyone seem so nervous, almost intimidated?'
As Readers of the Wakefield Doctrine, you all know scotts. They are nearly impossible to ignore, often barely tolerated and frequently embraced, in the spirit of (a lifelong) friendship and/or (midnight encounter) passion. Natural leaders, enthusiastic lovers, loyal friends, fearsome opponents, scotts demonstrate the best/worst approach to problem-solving and enjoying life on a day-to-day basis.
Dyanne writes a blog, 'Backsies Is What There Is Not' and I met her as one of the hosts of the TToT and, interestingly, she is one of the first scotts to join us on the Friday night vidchat.   In any event, Dyanne hails from one of the flat, tornado-philic states in the mid-section of the country, and she is every bit as: fun, surprising, shocking, protective-of-small-lifeforms, funny, aggravating and never… well, nearly-100% never boring.
...Dyanne?
Hot off the press. Keyboard is still smoking.

 

Apparently, I can be aggravating and exhausting, or so says dearest Clark in his tease for this week's Wakefield Doctrine guest post. Probably one of the reasons he has stated this is because it is Wednesday afternoon, and I still have not graced his in-box with my post. 

And the reason I am so delinquent in sending Clark my guest post? It's twofold: one, because I am kind of a fly-by-the-seat-of-my-pants kind of girl and two, because I have NO IDEA WHAT TO WRITE ABOUT. That was not the case at about 1 a.m. today, when I couldn't sleep and blog ideas by the dozen were floating through my head. When am I going to learn that I should write this stuff down ALWAYS? My brain is so full of completely useless information (like all the lyrics to the Christmas musical from when I was in 6th grade) that there's no room for important stuff anymore.

Case in point, especially suited to Clark's Y chromosome (not): today, I had an appointment at my ob/gyn's office for an ultrasound of my ovaries (jealous, aren't you?). This was not my original appointment for this procedure. No, that was supposed to be some time in May.  Which I found out when I called the office last week to ask when the appointment was, because I knew it was coming up but had failed to note it on both my calendar on my phone AND the one hanging in the kitchen (the GINORMOUS office-sized kind). May. In May. Came and went, what do you know? The office was very gracious about it and scheduled me for today, Wednesday, ultrasound at Dr. Lacey's office day. Was today a convenient day for it? No. Was I going to tell them after missing the last appointment? No.

(I would like to pause right here to tell you that two years ago, I showed up at this same office and stood in front of this same receptionist, announcing to her that I was there for my appointment, only to be told I was exactly one month early.)

I would like to say this was the most awkward part of the whole affair, the humiliation of completely missing an appointment and having to reschedule, the slinking into the office this morning, up to the receptionist's window, her verifying that I was there on the right day at the right time.

It was not.

I sat in the waiting room, surrounded by young women with varying degrees of baby bumpitis. Most had a husband in attendance. One even had future grandparents. They would return to the waiting room from their ultrasound, accompanying family members in tow, waving a strip of ultrasound images of their babies. It was sweet.

Then the only patient in the waiting room who wasn't pregnant got called back (YES, me). The ultrasound technician told me to take off everything from my waist down.

Uh, what? 

Some of you ladies who are reading this probably know where this is going. Because this wasn't the kind of ultrasound like they do on your big ol' pregnant belly (or on your fibrocystic boobies, either, for that matter), where a warm, jelly-like substance is squeezed on you and the technician slides the ultrasound gizmo through it while looking at the image on a little screen and taking measurements and such.

This one takes place up your vajay-jay. YES, I WENT THERE. An instrument akin to a curling iron in size and shape and SHEATHED IN A CONDOM, I KID YOU NOT, is used. (Note: ultrasound technicians are apparently NOT amused if you ask if you should smoke after this procedure.) And, since this is usually a lovely experience where a woman gets to view her developing baby, the image is also displayed on a big screen tv monitor that is mounted on the wall. But instead of a baby picture, maybe sucking its thumb, maybe kicking its feet, I got…

Ovaries.

The good news is they are healthy. So healthy that the doctor felt if my oncologist were to stop my monthly Zolodex injections (designed to stop my ovaries from producing estrogen, which is most unhealthy for my estrogen-fed breast cancer), my ovaries would probably fire right back up and start popping out eggs like Christine's chickens. So three more years of injections, minimum. Wheee.

 

All was not lost, however. Because I, too, left the office with a shiny strip of ultrasound images, which are now displayed on our refrigerator door:

 

Left ovary.

Right ovary.

 

Okay, Clark, you said I could write about anything. I think this covers it. Thank you for the opportunity to rattle your Y chromosome!

'Backsies Is What There Is Not' (I couldn't lift an icon from her blog, this will have to do.)