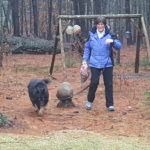 February 17, 2018 by clarkscottroger · 19 Comments
Welcome to the Wakefield Doctrine (the theory of clarks, scotts and rogers) This writing thing is an odd affair. As with so many endeavors available to us as humans, putting thoughts in words and those words 'on paper', can be a very different experience from one person to another. The thing of it is, writing isn't simply merely a skill. Driving a car, hitting a tennis ball, mowing the lawn, those are 'merely' a skill. As with most skills, writing requires a commitment of considerable amounts of time. However, if the goal of this practice is more than being able to write a better email at work or a coherent set of instructions for household chores, it demands an emotional investment. The returns (on this investment) are manifold; not always what one might hope, nearly always more than one expects. Una and the blogosphere are Grat Items: 1&2 The song I stumbled across (below)... odd. It's one that initially is intriguing but, with repeated listens, becomes quite enjoyable. … Click to Read More
Welcome to the Wakefield Doctrine (the theory of clarks, scotts and rogers) sshh I'm considering writing this week's Finish the Sentence Friday post. Its Stream of Consciousness week and you know how tricky that can be! lol…what a difference an un-inspired night's sleep can make! That, and stumbling upon the perfect photo.1 See what I […]
What is the Wakefield Doctrine?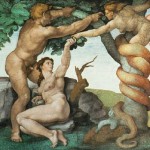 Welcome to the Wakefield Doctrine (the theory of clarks, scotts and rogers) The Wakefield Doctrine maintains that everyone is born with the capability to experience life in one of  three worldviews (personal realities), characterized as that of 'the Outsider' (a clark), 'the Predator' (a scott) and the worldview of 'the Herd Member' (a roger). Depending on which of these three a person ends […]
In a Hurry? …over here, answer these Questions (yeah, like a personality test)
(I got) the What and the How now tell me Why!
hey!! dig this the Wakefield Doctrine Manifesto (i have a dream): that there is a place, a life where clarks are free to be assholes and not regret a single negative response from those around us, to live in a world where we are free to be boastful and self-promoting without fear of our heads […]