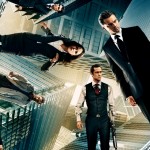 December 20, 2014 by clarkscottroger · 31 Comments
Welcome to the Wakefield Doctrine (the theory of clarks, scotts and rogers) nah, we hardly ever read directions … or take directions, for that matter.  so lets stick some cool photos, a list (without items) and see if we can't jump start this here bloghop here.       (got at least one more coming later…very cool… from Hell Hollow (I kid you not!) 1, 2, 3, grat sure family and such, 5  damn! forgot 4 (lets make that grateful for catching the mistake) ...where was I?  6 and 7, 8 and (just in case this doesn't work: Lizzi, zoe, Christine, Kristi  and Kristi, Dyanne, Michelle, Sarah and Lisa aka the co-hostinae) ok  everyone stand back… lets crank this one up and see what happens! err…. ok   so it kinda works…. hey, what the hell if you click on the links to the co-hosts you can get to their current Posts…. somebody try adding yourself to this post…. I'll keep working on getting rid of the icons from last weekend's TToT …. shit!   … Click to Read More

Welcome to the Wakefield Doctrine (the theory of clarks, scotts and rogers) A little 'light reading' for this, the most lightest of Workweek Days…. Friday  (courtesy of the gang down at the Wakefield Doctrine) The question is this: can a person become popular without the talent/capacity/capability to effectively self-promote themselves ("…what does this have to […]
What is the Wakefield Doctrine?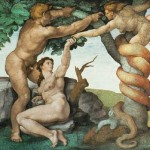 Welcome to the Wakefield Doctrine (the theory of clarks, scotts and rogers) Today's Post begins with a question: How effective is the presentation (and explanation) of the Wakefield Doctrine ( in the context of this blog)? The answer is: not bad for certain people* not (as) good for everyone else The people that answer #1 alludes […]
In a Hurry? …over here, answer these Questions (yeah, like a personality test)
(I got) the What and the How now tell me Why!
hey!! dig this the Wakefield Doctrine Manifesto (i have a dream): that there is a place, a life where clarks are free to be assholes and not regret a single negative response from those around us, to live in a world where we are free to be boastful and self-promoting without fear of our heads […]