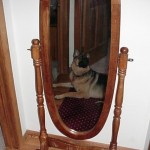 May 21, 2013 by clarkscottroger · 12 Comments
Welcome to the Wakefield Doctrine (the theory of clarks, scotts and rogers) Friends of the Doctrine Jen ( My Skewed View ) with the help of Kristi ( Finding Ninee ) do this thing every Tuesday called Twisted MixTape Tuesday (currently # 8 with a bullet) Each week a theme/motif/rationale... something common, perhaps not so common, that we, all of us, experience in our efforts to find our way through life. It seems that there are times in life when events gather music to itself, forming a bond between memory and emotion,  incredibly rich in detail, often the very sketchiest of memories and most of the time, these bonds are formed with not the slightest awareness that it is happening. Sometimes years pass and the event (a relationship forms or dissolves, friendship begin or end, people are born and loved ones die) is nearly forgotten, and then a song comes on the radio and the next thing you know you are back there...feeling and re-living. Allman Brothers … Click to Read More

Welcome to the Wakefield Doctrine (the theory of clarks, scotts and rogers) Great Drive last night… Cyndi and Denise and Jennifer!!   A very excellent time was had by all, you  shoulda been there.  All of which is a roundabout way of saying:  if you understand the Wakefield Doctrine and correctly infer the predominant worldview of [...]
What is the Wakefield Doctrine?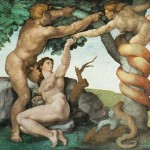 Welcome to the Wakefield Doctrine (the theory of clarks, scotts and rogers) Today's Post begins with a question: How effective is the presentation (and explanation) of the Wakefield Doctrine ( in the context of this blog)? The answer is: not bad for certain people* not (as) good for everyone else The people that answer #1 alludes [...]
Now that I Know What the Wakefield Doctrine is, What can I do with it?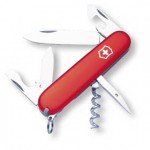 OK, you got the part about clarks, scotts and rogers. You are comfortable with the primary characteristics of each of the three. What are you waiting for?  Get on out there!! Here is the best way, today when you are in a public place, look around…do you see any overly-animated people? Running/walking fast/vibrating in place? [...]
(I got) the What and the How now tell me Why!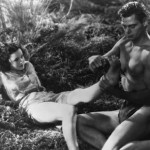 welcome to the wakefield doctrine (the theory of clarks, scotts and rogers) great Saturday Night Drive…tired… will add to Post later in the afternoon…go ahead and read some of the old stuff.. Oh! wait, two memory fragments from last night….T Shirts  and  (really intriguing but vague..) 'Your Life in 3 Photos Contest'…(i think it involved [...]