Welcome to the Wakefield Doctrine (the theory of clarks, scotts and rogers)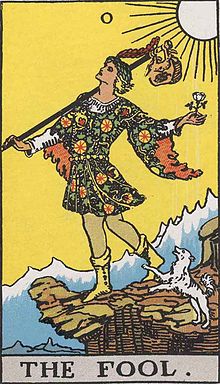 Given that this post is being written on Monday, it is, prima facie, a post intended for clarks.
(How do you know if you are clark, and therefore qualified to read this here post here?  Good question*)
The Wakefield Doctrine provides for three 'personality types': clarks, scotts and rogers. Further, the Wakefield Doctrine maintains that we are, all of us, born with the potential to become any of the three. Further, it is understood that though we become one type (predominant personality) we never lose the capacity of seeing the world as the 'other two' might. The development of our predominant personality type is the result of adapting to the world we find ourselves in, as but a child. The quality and characteristics of the personality types are a reflection of our personal realities, as opposed to inherent drives and impulses, urges and predilections. The Doctrine does not seek to identify your type by your description of what you like and dislike, hope for and fear. All we do is ask you to consider three descriptions of the world. The one that makes 'most sense/looks good/feels right' is the key to identifying your predominant personality type as:
clark: the Outsider living in a place apart from, a life of observation, a person who seeks to blend in for fear of being discovered yet does not tolerate being ignored; for a clark, the world (and it's peoples) is a place, it's 'out there', it's always waiting for them each and every morning and chases them into the night's darkness
scotts: the Predator the only one of the three who would demonstrate the rather banal (popular with rogers) expression that 'Life is Good'. scotts demonstrate this sentiment, they do not embrace it, by virtue of the fact that, for (a scott) life is meant to be lived, in and of the here and now. reflection and conscience are drags on their efforts; scotts run towards the day regardless of what awaits them and they will chase the day (and the world and it's peoples) into the night, sleeping only when their efforts exhaust their capacity
rogers: the Herd Member they lead perfect lives, orderly lives, lives quantifiable. to be a roger is not only to know what it is to be alive, it is to know why and what must be done to live properly; there are no accidents in the lives of rogers, there are only surprises and wrongs to be accounted for; the day is a set number of hours in which the goodness (and, don't forget, perfection) of their time on earth is to be demonstrated; without the rogerian influence we would all be roaming the savannah, eating to live and hiding to survive.
So there you have it!
oh…yeah, one more thing!
How to apply the insights and secrets, help and cautions of the Wakefield Doctrine (the theory of clarks, scotts and rogers)? It's all about 'how we relate ourselves to the world around us' today. Totally important note: The wording is critical and not what you might think you read. Once more, 'how we relate ourselves to the world around us'. As we leave the computer or phone that are whispering these thoughts, do not be as concerned with 'how you relate to the world today'….be it at school with teachers and friends, girlfriends-to-be, bullies-to-avoid or at work where your life can be twisted into a shape that is better than or into a shape that you are forced to drag through your life, returning home in the evening both embarrassed and fearful, or if you're maintaining the life of your family (biological or social) and doing this and doing that,  don't waste you time on how you relate, spend your time in consideration of 'how you relate yourself, to the world'.
I didn't say it, but someone did, 'to thine ownself be true'
….yo
lol
*  which, of course, is suggestive of being a clark! for most clarks, we've never met a question a question we didn't find interesting!**
** if you understand the reason for the italics, and the inference… you can stop reading, you are so a clark