Welcome to the Wakefield Doctrine (the theory of clarks, scotts and rogers)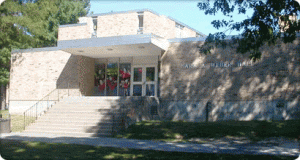 Way to go on the old-school Post title, non?
There was a time when the slightest impinging of random song lyrics, the chance, overheard comment or too-late-on-the-remote-control, intriguing/aggravating/incomprehensible TV commercial would send me racing to the keyboard, here at the Wakefield Doctrine. A simpler time, one might say. A time with a more words than time. It was a time not only of learning, it was having that magical, hardly-ever-directly-observed positive feedback loop being established, the fun of lining up nouns, verbs and objects. Sorta like trying to build a house out of legos, in the dark. The real magic was in the lack of old perspective, the one that would have held forth in a kindly, if not stern manner, "This medium, it is all of the written word, the rhetoric and grammar. What of this do you know how to do?" (I totally got lucky).
There was simply a knowledge, a tip-of-the-iceberg understanding of this Wakefield Doctrine, that I was certain needed to be presented, explained, illustrated and defined. It was pretty fricken amazing. It still is. There has never been a moment of, "aww, man! Do I have to write another Doctrine post? I've given them enough examples, detailed information, I've done my part." Never once.
This blog and the path that has opened up, like flipping a switch that turns on every light in one room and one small light in the next, adjoining room, has produced more than I've put in.
Sense of direction. You know, when I'm actually paying attention, I know my direction. And I don't like the feeling of not knowing where I am. At all. So..is it the dislike "lack" of knowing where they are that compels clarks to always want to know? Or is it that we're born with an excellent, innate sense of direction that, no matter where we are in the universe, if we concentrate, we'll know where we are relative to everything else?
Did someone say, 'lets respond to a Comment from a previous post?'
As Friend of the Doctrine, Cynthia so aptly writes, "…we'll know where we are relative to everything else?" What an excellent lead in to the simplest of descriptions of the 'purpose' (aka 'highest and best use'), of this here Doctrine here. The goal, (the) outcome of one's use of the Wakefield Doctrine is, 'to better gain a better appreciation of how we relate ourselves to the world around us.'*
The Wakefield Doctrine offers a perspective on the people, places and things in our world, around us. By adopting this view, not only do we gain an enhanced insight into the motives and methods of the people who populate our days, we are in a position to know them better than they know themselves. And…and! we acquire a certain (don't tell them I said this), capacity to predict their next action, follow-up reaction and general behavior. Lets see them folks at the Oscar Meyer Briggs give you that (Oscar Meyer-Briggs motto: "hell, this is all self-induced subjective wisdom, so here's a bunch of letters, knock yerselfs out.")
Learn the characteristic of the three worldviews (aka personality types) and pay attention to your surroundings today. If you see someone with bad posture, exotic decorations and sly sense of humor, think 'Outsider/clark'. When a sole voice rises above the normal conversational din and the people in the supermarket move like iron filings around a magnet, consider 'Predator/scott' ('keep your hands inside the car and do not engage in eye contact') and, finally, as the day wears down, the 'tocks' no longer hanging on the coattails of the last 'tick' and you hear a friendly voice saying anything that employs the word 'feeling', look alive, you are about to meet a 'Member of the Herd/roger'
You'll be surprised, (and possibly, a little creeped-out), by how closely the behavior of these people, (doesn't matter if you meet them in a Maryland coastal community that is the setting of a serial novel, as Crisfield Maryland is or the totally made-up Midwestern town of Circe, that forms a central point in a wonderful post-telling of the L Frank Baum tale of a girl from Kansas), conforms to this here Doctrine here. Mandatory warning: If you persist and learn what needs to be learned here, there will come a time when you will stop and say, 'My god! He's such a roger!' or 'What a scott, no wonder she's always been a friend.' The warning is not that you will recognize the personality types. The warning is that, once you've begun to see the clarks, scotts and rogers in your life, you may be unable to not see the clarks, scotts and rogers in your life.
Well. That's it for our faux Monday post. How about I post the song that provided our subtitle today? (As Tony Montana said, 'It is my gift to you.')
* I always add the same comment/footnote: note that the words were not, "…how we relate to the world around us." The words were "…how we relate ourselves to the world around us." Totally big difference, ya know?