Welcome to the Wakefield Doctrine (the theory of clarks, scotts and rogers)
Why is a coffee mug like a writing desk?
no, I'm serious… Readers of the Wakefield Doctrine can easily imagine how good/pleased/(I'd say delighted but fear that would sound… I don't know, a little X-Chromish) I felt when, upon Phyllis' arrival home the other night and said, "Did you know there were packages on the porch. I think one is the clothes I ordered…"*
Well. I came up the stairs, a rectangle box that  was littered with slogans and icons of LL Bean in one hand, and in the other, a cube of styrofoam. Not exactly a cube, more of a decahedron of styrofoam. I looked for a return address and finding none, walked out (through the French doors in the dining area) to the deck and scanned the trees surrounding the house.
There was a cup inside the cube decahedron. And the cup is,  well you can see it above. It is a lot like the first mug and undeniably quite different.  Let me show you: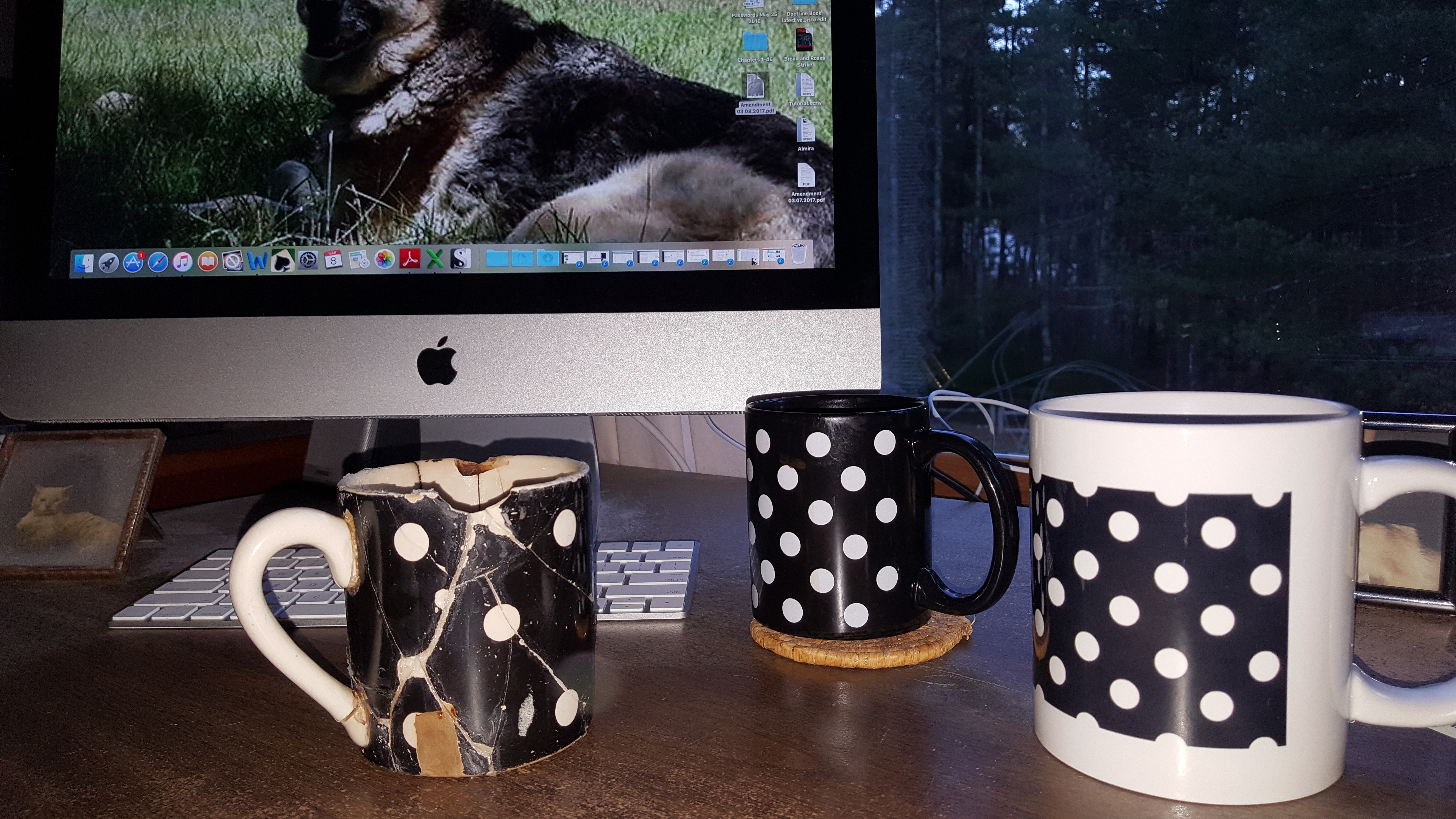 …that's how a mug is like a story.
Thank you, mug-fairy(s)**
(Best be careful in them trees, hear tell there's some snow in the future for them of us in New England)
*  note: I always come into the house through the garage, which is sorta under the main living area and so will hardly ever notice parcels or packages on the front porch. I put a photo in the 'cover photo' for this post. You can kinda see the design in the photo
** no, I totally agree, not a major risk of that term gaining traction in the world of fun surprise anonymous gifts of coffee mugs that contain a secret story.