Welcome to the Wakefield Doctrine (the theory of clarks, scotts and rogers)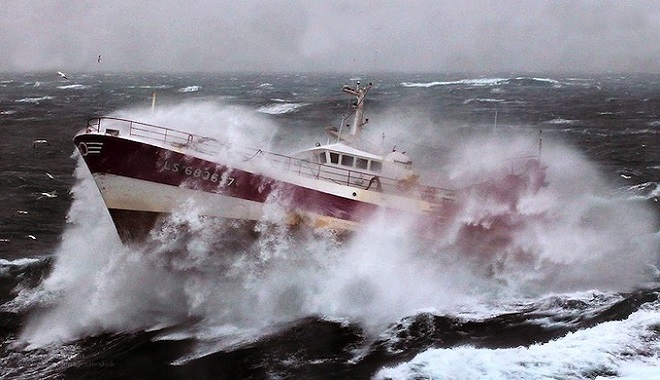 This week the prompt is PITCH.
The challenge, of course, is noun or verb?
zoe is the host and this is (the) Six Sentence Story. One word to start, six sentence limit to the finished story.
PITCH

A steady howling and an insistent clanking noise, one striving to hide its power in constancy, the other reduced to a muted-metallic shout conspired to pull the man from the deepest part of sleep, that secret moment after the last dream, but before the first tugs of a dry throat or insistent nudges from a full bladder.

The trawler moved through the storm, the building seas turning it into a stationary car on a fluid roller coaster, sudden dips and hairpin turns of tracks that moved on their own instead of waiting to be passed over and left behind.

The young man lay, one leg bent perpendicular to the other, foot and knee wedged against the up-curving hull on one side and the raised side of the bunk on the other in the time-perfected posture that allowed rest without constant vigilance. The low ceiling of the crew quarters spared an observer the view of six crewmen, each posed in perfect replica of 'the hung man' found on Tarot cards, worn quilts and rumpled underwear serving as motley clothing of sleeping jesters.

"Time to set in," the first mate announced, pulling on the twine to the bare bulb hung between the ceiling beams of the fo'c'sle, lighting the bunks that curved up and forward to the bow, like store shelves over-flowing with un-tidy dry goods. The waking men rolled from their berths, unconsciously synchronized to the pitch, yaw and roll of the vessel, curses and invective filled the air, harsh morning prayers of desperate bravado, a working man's substitute for virtue offered to the gods that waited in the vastness surrounding the boat.