Welcome to the Wakefield Doctrine (the theory of clarks, scotts and rogers)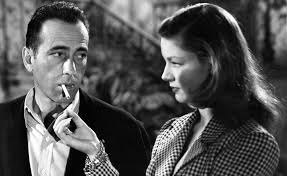 Today is Thursday* which means it's time to contribute a story to zoe's bloghop, the Six Sentence Story. As the title (along with the ancillary information that it is a 'bloghop') both names, explains and describes the event, I'll proceed to the wordage.
(Disclaimer: this week's Six is an excerpt from the WIP** 'The Case of the Missing Starr' The story has manifested in the SSS 'hop on previous occasions.)
STICK
"Send him in…" despite being squeezed through decidedly non-fidelity speakers of the intercom, the voice managed to sound impatient.

The admin rolled her eyes as she got up to open the door, making me feel eighteen and optimistic; I hoped for an encouraging smile, but settled for the fact that she remained in the doorway, forcing me to turn slightly to get past her.

Dr. Leanne Thunberg, Chair of the Department of Advanced Anthropology and Cultural Semiotics, couldn't have been more than five foot two, had a very good figure and almost black hair worn very short; the combination made her already captivating eyes nearly lethal; sort of a Noomi Rapace thing going on, only sexy-petite rather than scary-petite.

"Yes?"

I held out my card and PI license and tried to look deferential, failing that I went for impressed; the office had the almost-incidental clutter of the naturally academic and was large enough to have a leather sofa and two armchairs, on the back of one was what appeared to be an English style riding saddle.

"Do you ride?" the voice, suddenly behind and very close to my side, matched the eyes, not the hair; I smiled and reminded myself to stick to business, which, at least for the moment, was finding Starr Tudor.
*  in the interest of full disclosure and chrono-explicit indemnification, I'm using Wednesday thoughts for a Thursday post. That's all I feel compelled to say.
** WIP: Work In Progress