Welcome to the Wakefield Doctrine (the theory of clarks, scotts and rogers)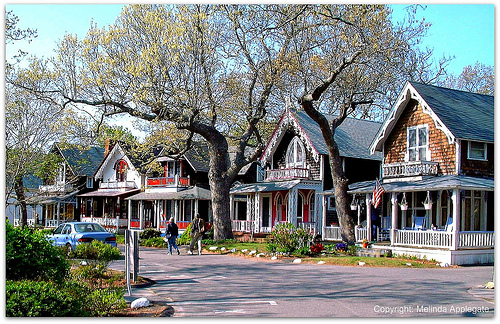 Six Sentences (in which a) Story (is crafted, using a prompt word which pops) UP (once a week).
zoe (and Joules sit and watch the mailbox, which is virtual in reality, however, in this little exercise it's a big green mailbox with a red flag in the shape of a robin; when the postman, Silas Varnum, closes the front of the box, he pulls on a white cotton string that rings a small silver bell. It's Joules' second favorite sound).
"No, sorry, ain't nobody by that name here."

The man stood in the tiny yard, leaf spattered grass shaped like a staple, connected the low white fence to the front of the porch of the small house.

"You might want to try up by where the winter church use 'ta be; stay on Hiawatha Ave 'til it turns back into Circuit Ave, across from the ball field at Veira Park."

One hand at the top of his rake echoed unconscious dreams of muskets and cannon; his white dress shirt buttoned to the top, the smooth, slightly darker color of worn collar points and cuffs added decorative piping to the uniform of a member of the army of the retired poor.

The young couple looked at each other and, each within themselves, sought to picture the future in Oak Bluffs. He heard society's tutor-commander silently insisting that he succeed and make something of himself, the better to provide for his family. She felt the briefest of kicks within and like the briefest flaring of a distant star, burned with a fierce certainty that their home was just up the road.