Welcome to the Wakefield Doctrine (the theory of clarks, scotts and rogers)
Welcome to the Ten Things of Thankful (TToT). Josie's weekly evocation and celebration of all things gratitudinistic*. Come, join the growing crowd who realize, (not that they forgot it, but with the constant drone of the angry, but stinger-less bees that grow increasing in numbers in some corners of the virtual world, sometimes we misplace our healthy centers), that looking back, (and isn't all reality and life really series of remembrances, sequences long and infinitesimally brief, postcards from our own lives), and celebrating (and sharing) the good (and the bad) is way better than trying to fight the voice inside that says, 'But….(fear)… be careful…(fear)'
ya know?
This, like anyone other than a New Reader would not have guessed, is the Wakefield Doctrine. This is our TToT.
1-3) Ola's Bridge complete
4) Phyllis, Una and Denise: Constructionae Extrodinare  for the success of the current iteration of Ola's Bridge.
5) Seeing as we mentioned her, one of the most iconic, (to the breed and to the individual dog), photos in our possession,
6) The un-named detective in the work-in-progress, 'The Mystery of the Missing Starr', has a name. Finally! His name is Ian Devereaux and, well, maybe this excerpt will give you an idea of the man, "I live alone in a house meant for a large family. I used to have a dog. I used to have a wife. My wife divorced me and my dog died. I really miss the dog."
7) Speaking of discontinuous hopes and realizations: theres trouble in Toemahtoe City (photo at 11*) One dead, one dying, one holding out and last being stalked by Bambi and her band of vegan cannibals.
8) (Sunday Supplement)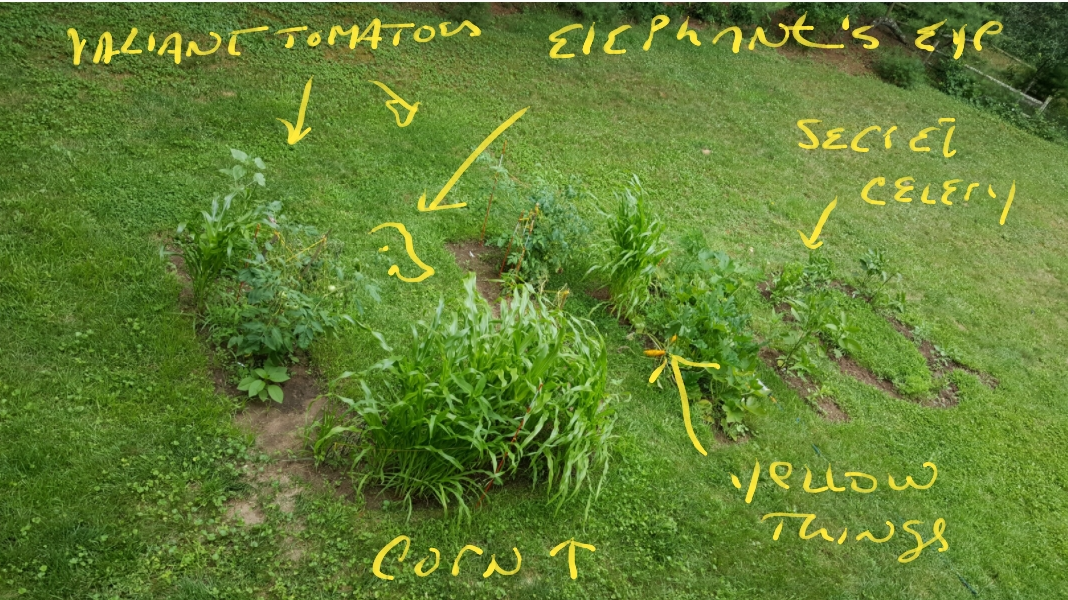 9) the Book of Secret Rules (aka Secret Book of Rules) It is both the rabbit hole, the little cake with 'Eat Me' icing, a free-form Thesaurus, a (non)TV Guide, Cliff Notes, and 'Life and Everything Else for Dummies'. Fun. Not sure when to use the SBoR/BoSR? Whenever you can cite an appropriate Rule.***
10) SR 1.3
* not a 'real' word
**11 am Sunday,  that is
*** preferred citation guidelines for use of Secret Rule(s): Chapter, verse, (chorus, if there is one) and an op.cit. (if ya think you can pull it off). Extra standing attributed if you can manage [t]hose crazy parenthesis that you know someone at the Chicago Manuel of Style stuck in there, just to mess with us.
(song in head, of a more modern vintage)