Welcome to the Wakefield Doctrine (the theory of clarks, scotts and rogers)
TToT Time today! Thanks, as always to Josie Two Shoes for the care and effort and very hard work that goes into getting this here bloghop here out on the airwaves each and every weekend. It's not a simple or easy thing, I suspect, to organize and provide a welcoming environment to a very diverse group of writers, bloggers and readers, as she does starting on Friday and running right through the weekend (and out the other side.)  Thanks J!
I often joke about how eclectic the TToT posts often are, what with the themes and the stream-of-conscious approach to something that should be as simple as 1,2,3. But, despite this, (learning to express my Ten Things in a simple and direct and yet engaging manner, in the style of Pat or J's Journal or Jo or Mimi or Kristi) goal, I most often find myself following breadcrumbs, rabbits-with-pocket-watches and tiny, little cakes with lettering on their tops.
So, the question for today (Friday) which path to take.
1) Una: She has been exceptionally well-behaved in and around the garden. She found the soft dirt irresistible only once, and fortunately we were there to remind her that the garden was for less mobile lifeforms. She is allowed a short cut (photo below)
2) Phyllis
3) Digital photography (phones and otherwise). Seriously, the ability to take a high-resolution photo anywhere, anytime is one of the true benefits of making it to the 21st Century.
4) Una's Garden. It is coming along. The plants are starting to get all territorial and whatnot, it's like the squash plants are totally indifferent to the corn! While not always sharing a letter (in the case of the squash, that'd be the letter 'n')
5) The Book of Secret Rules (aka the Secret Book of Rules) While all bloghops have rules to give shape and consistency to the posts, written words and lists that are solicited, only the TToT has the Book of Secret Rules (aka the Secret Book of Rules). That is one of the totally fun and liberating things about this here bloghop here. While there are a few basic suggestions: a list of Ten Things, (more or less), about Gratitude (how you might perceive or experience it), everything else is kinda open ended. And that's were the BoSR/SBoR comes in real handy, like. Lets say you have photos but are really tired. N.P! SR 9.328 (for example and for illustration purposes) says [in part] "It having been widely established and generally accepted that the rhetorical value of a photograph (or photographs) is put at 10,000 words, the implied equivalency extends to (the) application of a [p]hotos to any and all lists; In tempore illo ("have at it")"
6) Simple, declarative Grat Item: I am off to work (as soon as I complete this Item). I am grateful for an occupation that allows me to have varied hours. Even at the cost of most of them occurring during the weekend. Control of time (and place (and circumstance (and, apparently, pretty much everything))) is big with clarks. Even when the control is mostly an illusion. (As long as we don't tell ourselves.) Lets make that insight a tie in to Item 7
7) The Wakefield Doctrine. Among other things it's good for, the Wakefield Doctrine is a tool that allows me to better understand myself and my current place in the world around me. (Serious students of the Doctrine are smiling and thinking, "yeah, that understanding jones that you people have, never ends does it? At least as a people, clarks rarely are bored. Unless forced into a place or activity or role that has less than the illusion of self-determination. Then it's awful.) And the Doctrine, by reminding me of this aspect of how I relate myself to the world around me, makes things a little better.
8) A Bridge too Far Before and After today's construction session: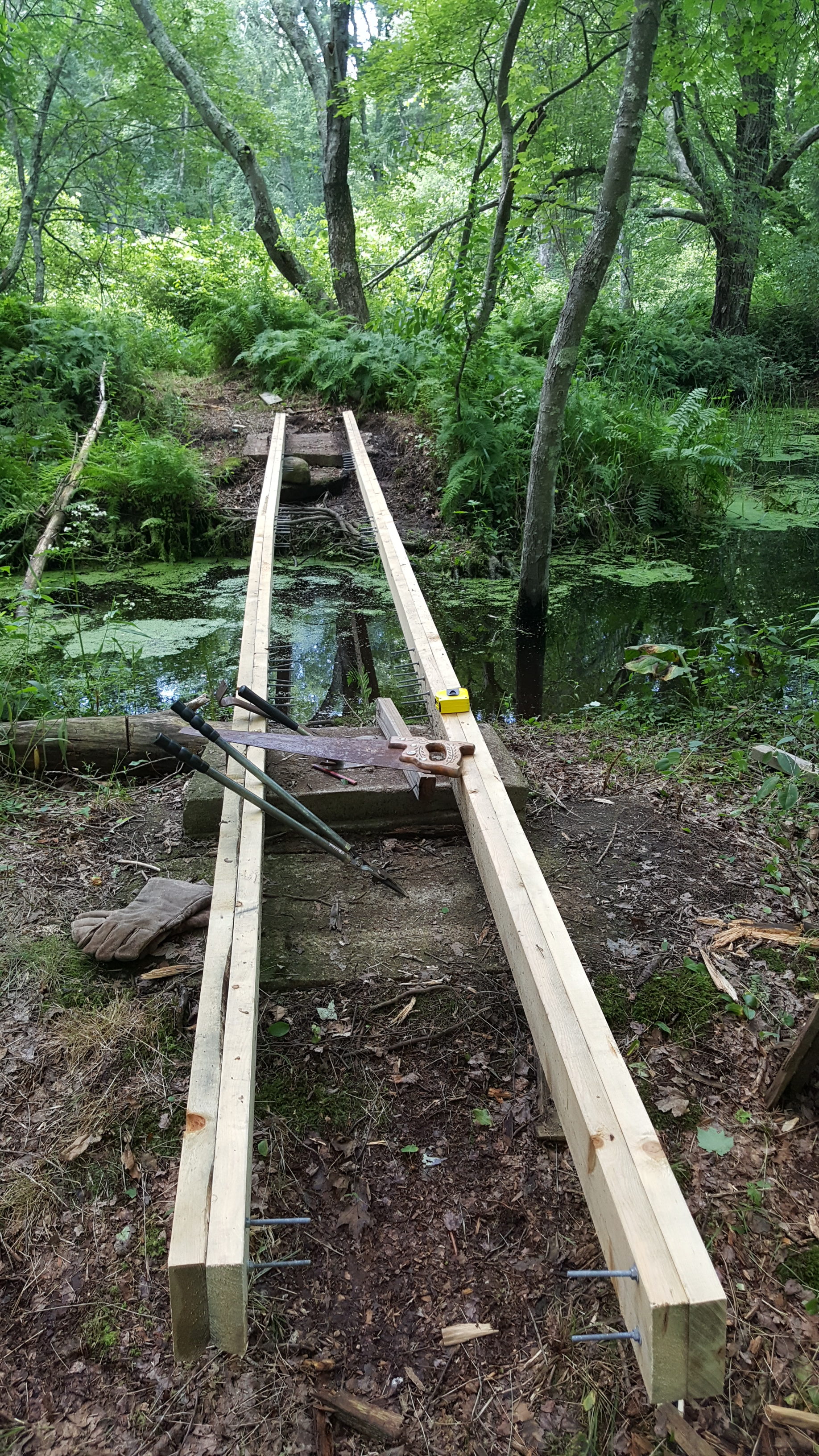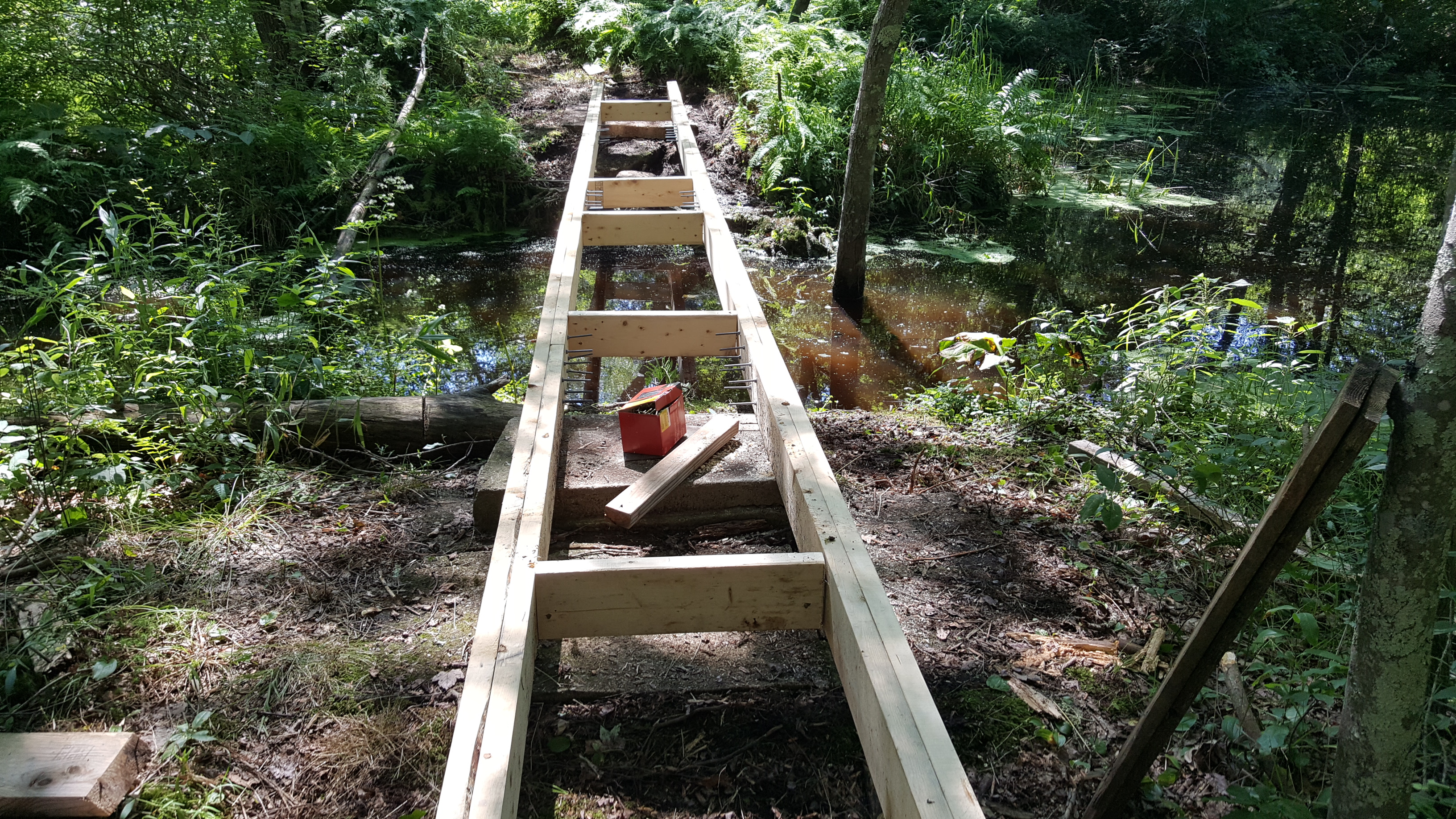 9) A Yellow thing from the Una garden: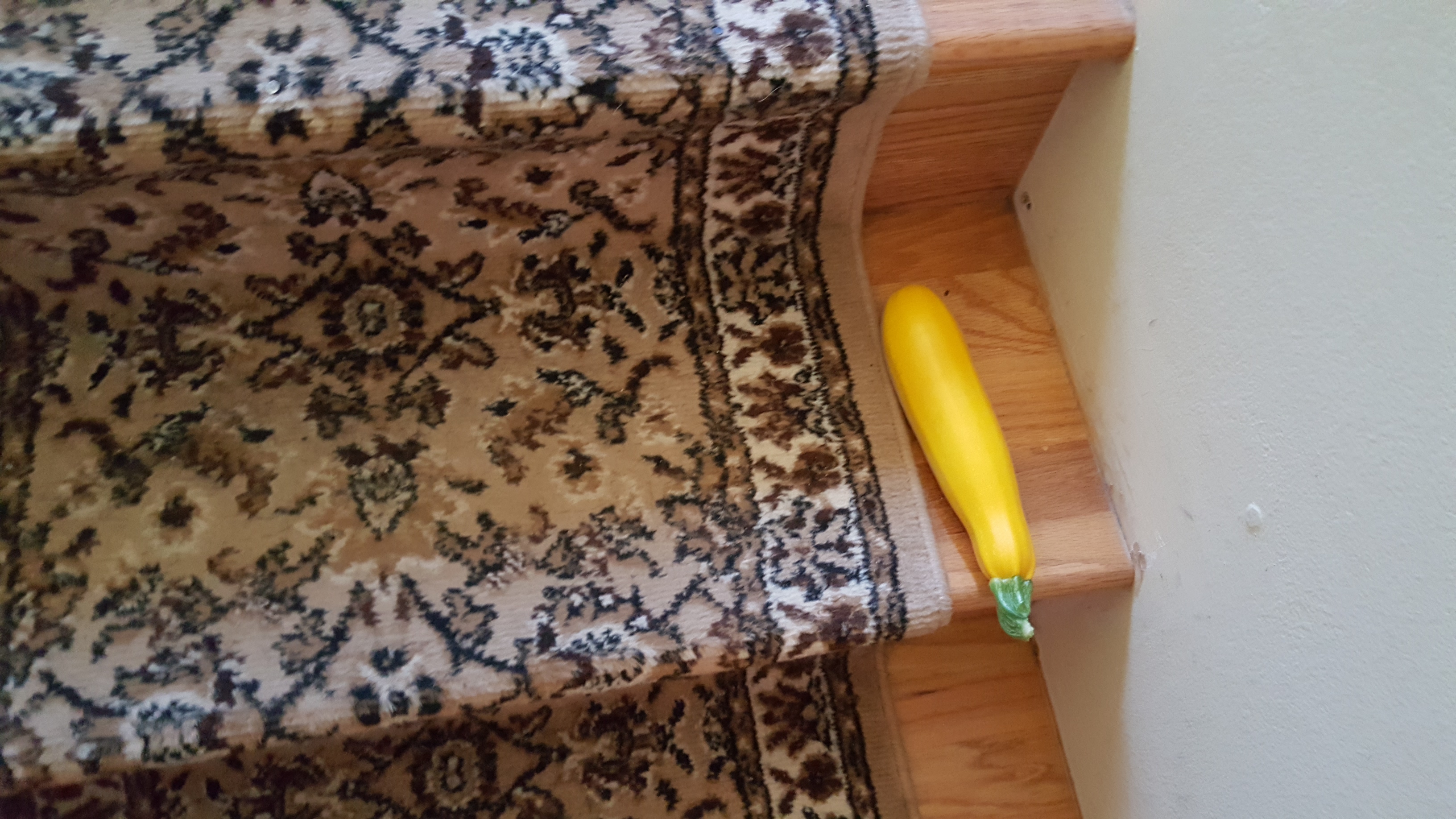 10) SR 1.3  Click on the icon and join us! (Tell 'em the Doctrine sent ya) (or not, you might want to walk around to the main entrance, nice people there….normal people. Quite friendly.)