Welcome to the Wakefield Doctrine (the theory of clarks, scotts and rogers)
This is the TToT. It is hosted by Josie Two Shoes who, fortunately for us, takes on the deceptively difficult task of organizing, presenting and generally riding herd on a rather eclectic bunch of blog bloggers of exceptional talent and ability. The theme is gratitude and the format is 'a list of ten things that you realize creates, causes, incites or otherwise results in a feeling of gratitude'. Josie is the go-to, when you read these posts and, tempted to participate, come across some of the more…. uncommon views on the subject and worry that what looks like a simple linking app, all blue, friendly and harmless, is in reality a rabbit hole. Good news! It's both. Josie will be happy to assure you that there is nothing to worry about and it's totally Freedom Hall when it come to style of participation.
(So, come on along. The little bottles and little cakes are there, just in case you are so inclined.)
1) (totally number one) This Item, were I to follow a conventional naming protocol, could easily be: 'the internet' or, perhaps, 'writing fiction' or even 'researching on the google'. So, there's a little back story to the first Item this week: I'm beginning to expand on a storyline that has made an appearance in zoe's Six Sentence Story, an effort to learn to write an old-school, noir-first-person-detective story. So, this detective, has a weakness for strip clubs. Ok, nothing groundbreaking with that, if anything, that's as conventional as an over-full ashtray on the cluttered desk and the ditsy receptionist. I need to have a name for a strip club and, as is my practice, I went (via the google) out into the world and looked up strip clubs. I was scrolling through a list of 'adult entertainment' clubs and one of the writing gods smiled on me. I clicked on the link in a listing and what I read immediately claimed it's place on this week's TToT. The quote:
(From the Owner): "My job is to provide you with the highest level service possible. I hire only the hottest young college age girls. We also own a commercial fishing boat."
2) Speaking of writing, don't forget to go get caught up on 'Home and Heart' (as Dorothy, a certain fantasized-fictional character might say, "I'd be ever so grateful.")
3) Phyllis and Una
4) the (sometimes) fun of being a clark ( Taking advantage of the Book of Secret Rules (aka the Secret Book of Rules, I will cite SR 7.2 [subchap: g] which, in part states: "when writing about a subjective experience that coincides with a concrete, physical and 'real-as-rocks' activity, one that perforce involves photos, it is allowable to separately itemize the photos, the activity and the subjective event, provided the person writing the TToT had the foresight to use a word as everyday as 'perforce'." end citation )
5) Photos from Friday June 23, 2016   'The Challenge' 'The Path' 'The Solution' (the history of humankind in three photos)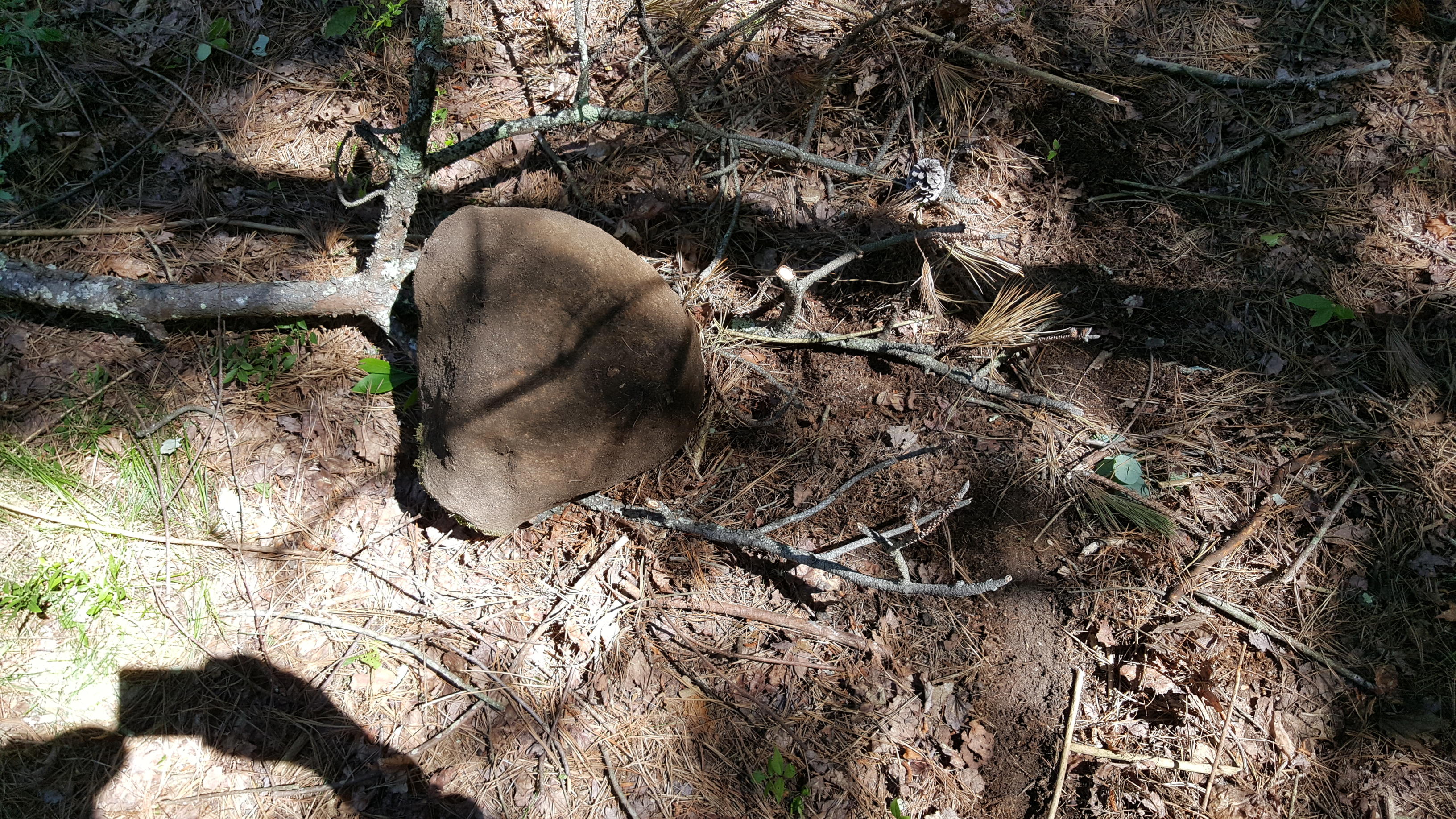 6) Activity and subjective overlay: so, yesterday I went home for lunch.* In my line of work, I'm able to do that most days. I also have the pleasure of getting Una her lunch (she has three meals a day, which is only civilized). At this time of year, my most-likely-to-suceed efforts at physical exercise is to go into the woods and move things around, i.e. deadfall, broken limbs, overgrown vines. It's all about breaking a sweat. Yesterday, as I was about to move a small pine tree, I stubbed my foot on a rock. (For those not familiar with pine woods, the ground is pretty much a layer of pine needles on top of a tough root-mat and then gravel soil.) I looked down at the rock, which was kinda dome-shaped and a light patina of lichen. For whatever reason, I pushed it with one foot. Didn't budge. I then scraped around the edges of the rock with my heel and pushed it… nothin. (Astute Readers of the Doctrine will be thinking, personal pronouns be damned, that sign post says, 'Y Chromia' clear as day.)  OK now I'm interested. I crouched down and, using a finger, cleared the pine needles from the edges of the rock. (The gloves in photo 1 are welders gloves, very thick leather, we use them for tending the wood stove. They are big and thick and impervious enough to allow me to go digging in middle of the woods. Would not have even started with lesser, cloth gloves. Multi-legged creatures, ya know.) Still no motion. I reached for a stick and started scraping the dirt. No sign of the inward curve that would indicate I was getting to the bottom of the rock. I stopped for a second and thought, 'The Tommyknockers"** laughed to/at myself and kept digging. Then things started to get weird. (lol) My digging stick broke and I muttered to myself , "My &*$(&# digging stick broke! I need a stronger digging stick." This is the border line, this is where I could have stopped and walked the 200 feet back to the house, had lunch and gone back to the challenging world of real estate brokerage. But, I did not. Why, you ask? I'm a clark. (New Readers: this would be good time to go into this blog and look up the Wakefield Doctrine and it's three 'personality types'.) I looked at the rock stuck in the ground, like a soft-boiled egg held in a cup made of wheat toast, and looked up towards the house (photo Number 2) and it dawned on me that I had to get this rock, to that house, without using any tools that I did not fashion from the surrounding forest. I kept digging. I had to use a thick branch as a lever to break the roots that surrounded and effectively tied the rock to the earth. Eventually I dug below the bottom of the rock. I knelt in the pine needles, roots and gravel and, using both hands, pulled the rock free from the earth. After a moment of gratitude and paleolithic celebration, I realized that this egg-shaped rock was way, way too heavy for me to carry back to the house! Between disturbingly jagged breaths, I muttered (no one anywhere near me), 'Must invent better tools!' And so, a clark, I accepted the challenge of reinventing technology. I found a pine branch with a thick enough cluster of limbs to act as a sledge (yeah, I know! but the fabric of my shirt was way too thin) and rolled the rock out of the hole, onto the end of my makeshift travois and I pulled it towards the house.
7) the Book of Secret Rules (aka the Secret Book of Rules) is a perennial listing on my TToTs not simply because it can be so useful/helpful, but because it is one of the elements (to this bloghop) that helps take the pressure off the participant when confronted with the inevitable set of rules shaping the theme of a blog hop. (It might be better to use the word 'guidelines', but the intent should be clear. Everything, (almost everything), requires a description (of what it is, how it work, what procedure is best utilized to receive maximum benefit), and the TToT is no exception. The theme is gratitude, (the witnessing of, the experience eliciting the emotion etc) and the customary format (for this particular blophop) is Ten Items. So, rules…kinda. The beauty of the BoSR/SBoR is that it allows and invites, (and some might say, encourages), participants to get creative with everything, including the 'Rules'. Like I say, fun.
8) tbd (and to respond to any questions about Item Six  no, zoe, I did not make it to inventing the wheel! I had a showing that I'd be late for if I didn't stop the march of progress when I did!) lol
9) The stone has found it's place.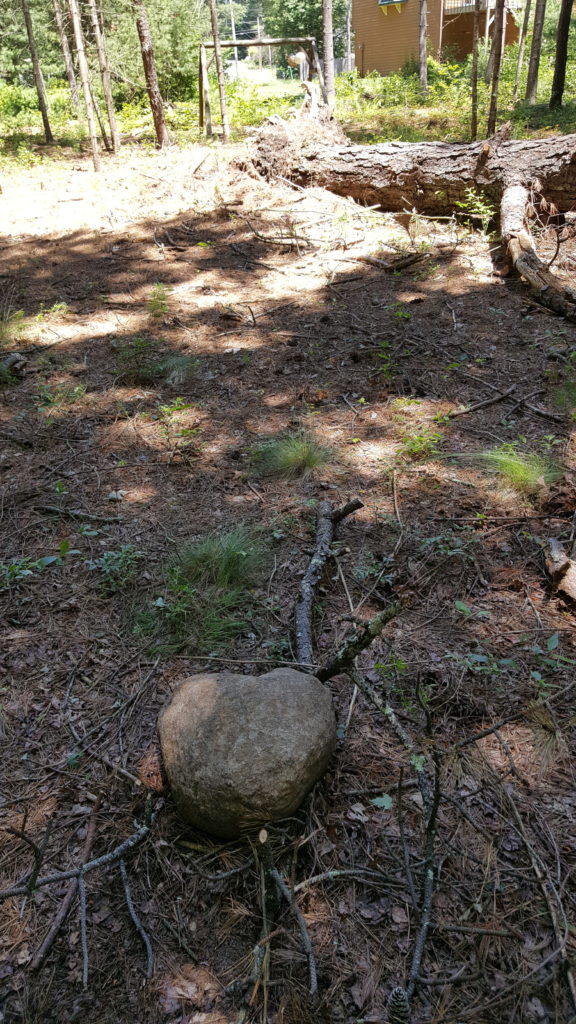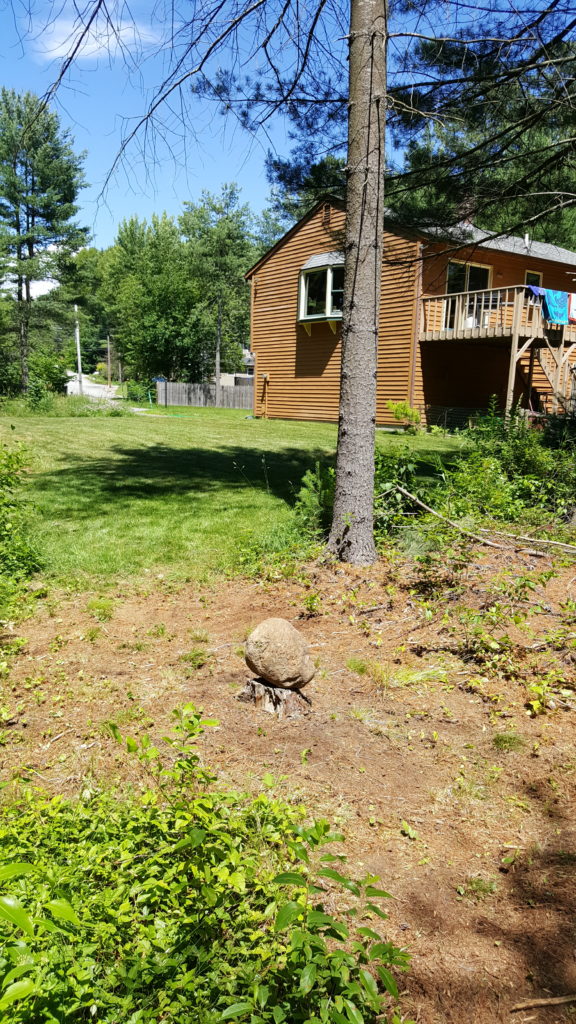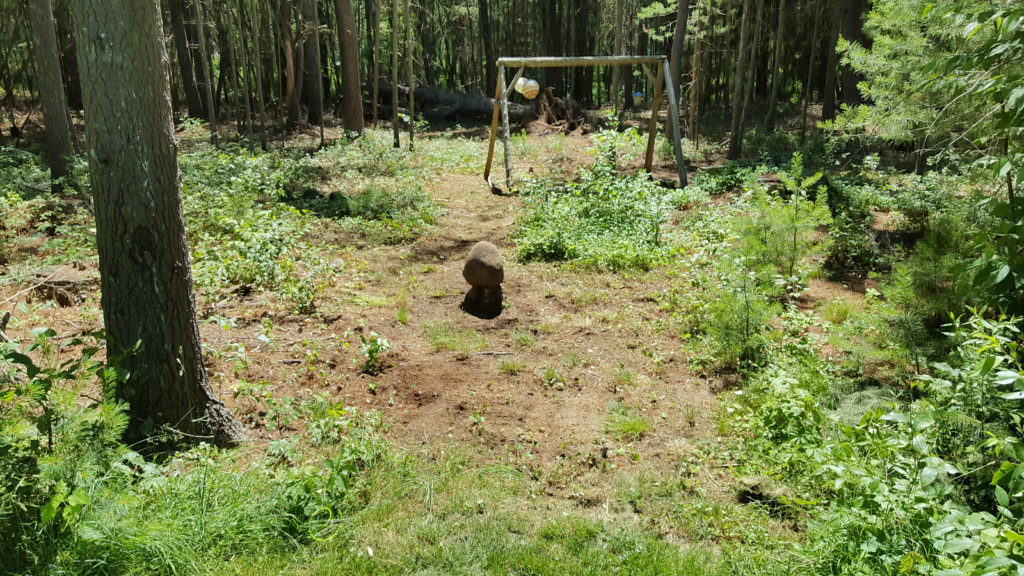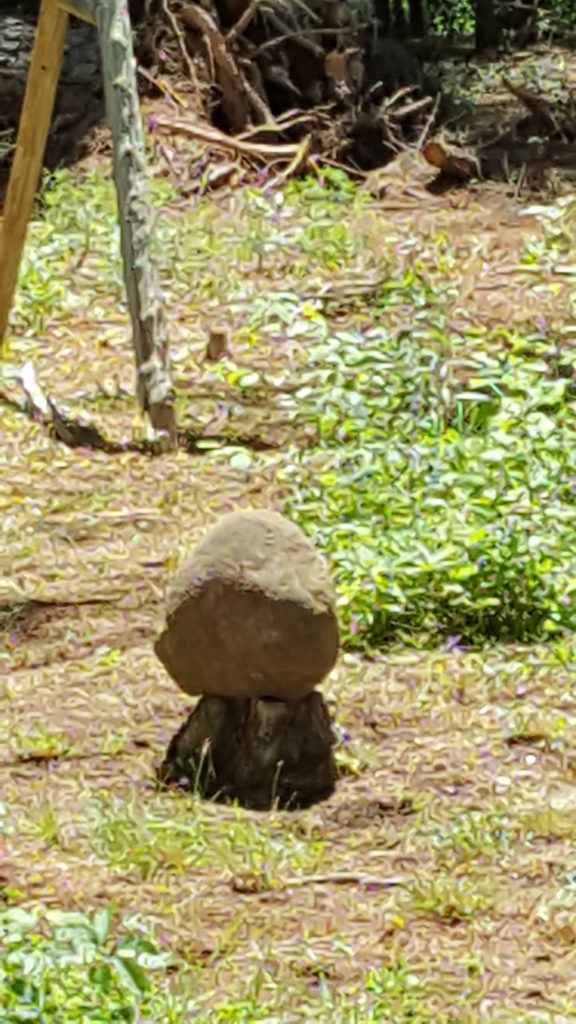 10) SR 1.3
* a backup Grat
** Stephen King