Welcome to the Wakefield Doctrine (the theory of clarks, scotts and rogers)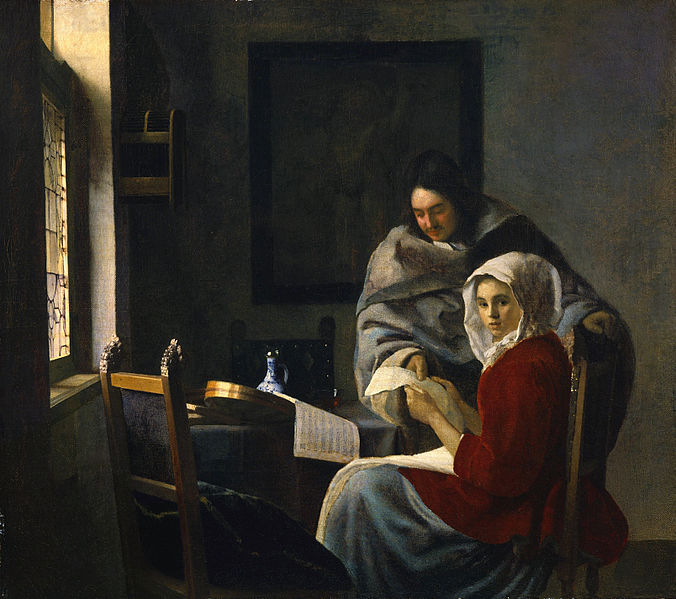 Bloghop. Simple theme: story writing. Requirements equally simple: six sentences in length. exactly six. (as opposed to 7 or 8) zoe provides a prompt word that must be involved with your story. Notice I did not say 'used in', 'a part of', or 'central to'? All that's needed is an involvement, (that is apparent to the reader, of course.) or not… all depends. lol
'CUE'
" I must not, I cannot!" shrugging off the Harris tweed coat, Vlad Scripturam, let it fall to floor, leather elbow patches creating suede block quotes, "We're mere narrative elements in a writing exercise."

"So you say," with the wanton disregard of the other-worldly beauty of her flawless skin, Elise managed to arch a perfect eyebrow at the edge of her furrowed brow, "but only one of us, if my understanding of rhetoric is correct, is the protagonist. I will take care of us, mein liebchen."

"But, mon cherie, no less an authority than the Chicago Manual of Style would beg to differ, citing both 'Romeo and Juliet' and 'Lethal Weapon'," Vlad stepped back from the chaise lounge, looming tall and erect over the woman's confidently relaxed posture.

"You are concerning yourself far too much with mere details, relax and allow me to cue the love scene," Elise's smile, comprised of a thousand invisible fishhooks, tore at Vlad's flesh, radiating pleasure throughout his body; who among us, having never been a fish can say that the sea creature, feeling itself drawn upwards, out of its natural element, towards no less a probative heaven than that which fills the myths of mankind, is not in a state of bliss.

Vlad ('the Rhetorician') Scripturam allowed himself to be drawn closer.