Welcome to the Wakefield Doctrine (the theory of clarks, scotts and rogers)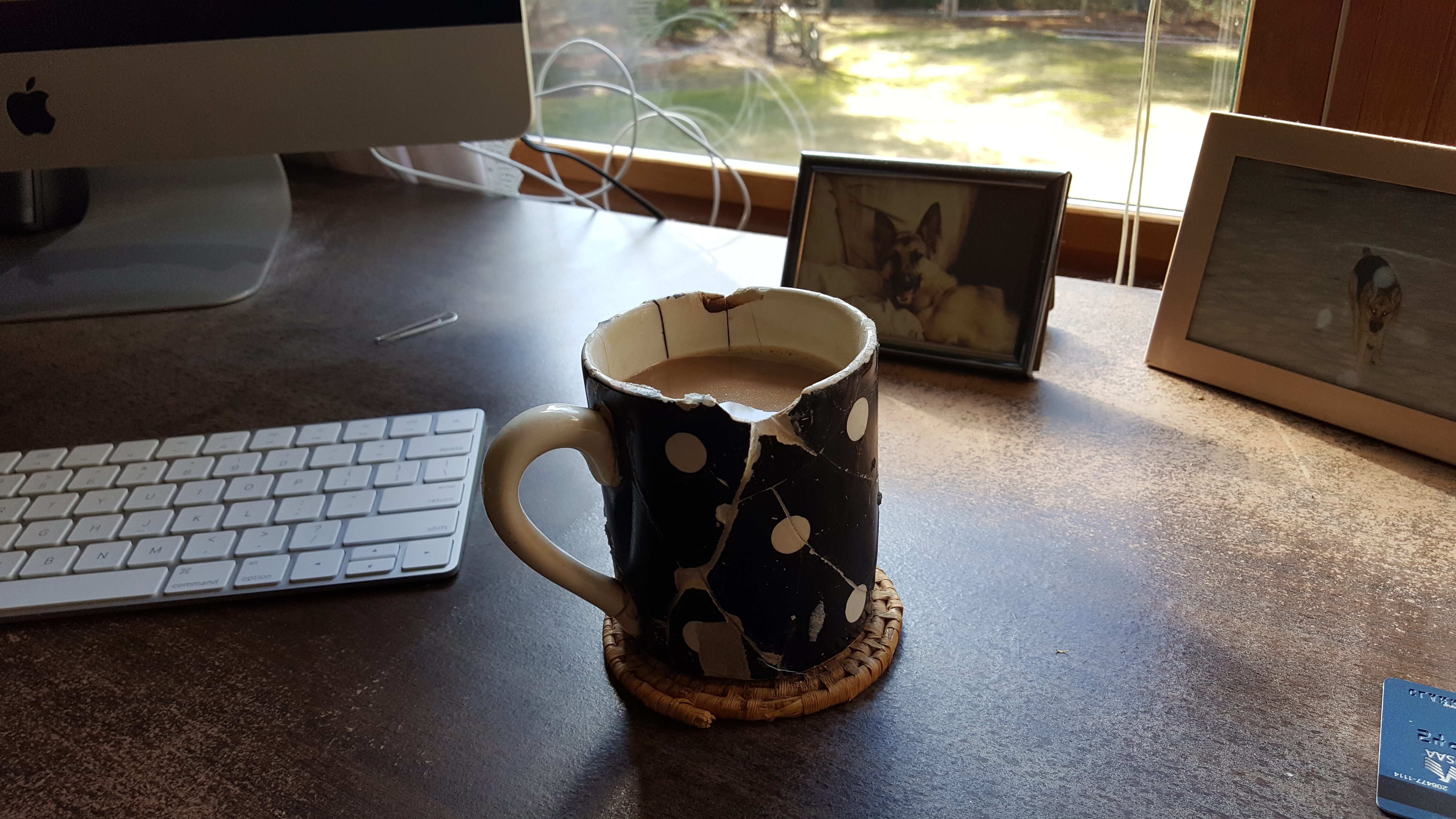 So, maybe the photo will prompt the story, or failing that, influence the imagining of the tale that will unfold like a six-sided fan.
Ah! I was going for another photo entirely and came across  the mug photo ('the mug's mug', if you will) and seeing how this week's prompt word is: 'RETURN', the story nearly writes itself!
New readers/participants: the Six Sentence Story is a challenging and altogether satisfying exercise in creative writing, unintentional self-expression and spontaneous, albeit risky TAT of a bloghop. Every week zoe selects a word and we all write stories of six and only six sentences. You should try it. Really. No, I'll wait. (It's Wednesday where I am, you got more time than you imagine.) (Let me know when).
RETURN
"Oh, you're back, they told us you'd return as soon as… well, as soon as you, as you were better,"  Myra Ross was that person, the one who made it her life's mission to know as much as possible about the 150 people who worked on the 3rd floor. Ordained in the lonely, late-night genealogy of her quietly desperate life, she took on the responsibility of caring about everyone. From her desk in the first cubicle, which, by a fluke in the geometry of modern office design, allowed a commanding view of both the elevators and, with a minor chair-swivel, the Claims Department's vast sea of cubicles; five days a week Myra kept watch, hoping that her projectile concern would be felt (and returned) by someone not as lonely and desperate as she.

You start to smile but immediately feel the sharp interior tug of new scar tissue and half-successfully arrest the motion of your hand face-wards, preferring to let it assay an un-necessary and totally meaningless wave in the direction for the large woman's voice, now quieting into the increasing distance. In the indoors world of the office workspace, it's a semaphore of remarkable potency; to wave to a person while both are still indoors is much like quietly singing a pop song in the middle of Mass, it will not be ignored, however may not demand retribution.

You sit down in your cubicle, the computer display blank and dark, (the porthole of every ocean-travelling ship still tied to the dock) and see flowers and un-stamped envelopes (with Hallmark embossed on the triangular back flap) in a small stack; the space beneath your name left blank as the men and women with whom you've spent two thirds of your waking life for the past 11 years do not know your home address.
(Apologies for the seven sentenceness of the above story… please forgive my hypo-mathematical ability. It will be rectified.)
I have counted, written an entirely new Six Sentence Story, re-counted the original story and somehow saw what I was sure was at least 8 sentences turn into seven and even that extra sentence was somehow in the first line of the story, an errant period, surely. I am going to push back from the keyboard and read the other Sixes of my mathematically-competent friends and call it a night.