Welcome to the Wakefield Doctrine (the theory of clarks, scotts and rogers)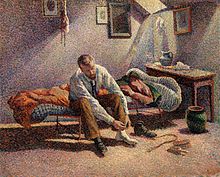 Another Thursday slips and slides towards us, a drunken elephant accidentally delivered to the ice fields of the Canadian Northwest rather than the arid savannahs of Equatorial Botswana, it's only consolation being the 180 proof amnesia that will welcome the pachyderm, bruised knees and sore trunk on the following morning.
Ahem! sorry for the odd warm-up. This is, of course, zoe's Six Sentence Story. The Six Sentence Story bloghop is where each week, our host, zoe, offers a prompt word and invites us to write a story, six sentences in length. It's fun. You should try it?
Sink.
The cast iron sink was old and it was nearly empty. The years showed in the worn enamel, now the ancient pale of an attic-baked newspaper, its original self not entirely covered in ink-bled words. The pitted chrome faucet aimed it's perfectly formed drops at the bullseye of the drain, a dark sun, shiny edged with a pale green halo. An empty can of Campbell's Vegetable Beef Soup, its thin metal top tipped at an angle, the lid of a toilet frozen in nearly-open/ almost-banging-shut position, sat to the right of the drain, silent witness to the single drop deluge. Suspended beneath the long, smooth neck of the faucet, like a lifeboat stuck between a massive ship and the stormy sea, was a wire-frame basket, a red and blue dishrag strangled itself, lengths of rough-smooth cloth hanging limply over the sides.

Leaning against the sink's voluptuously rounded edge, the young man felt the touch of warm flesh against his back and resolved, in the eternally sincere desperation of morning, to find the path that would allow 'what might be' to have equal footing next to 'what probably would be'.
sink