Welcome to the Wakefield Doctrine (the theory of clarks, scotts and rogers)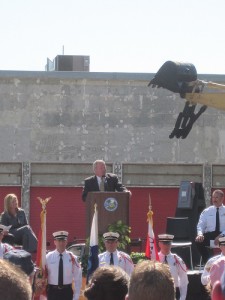 Surely it will! Allow me to take at least 3 grat items credit. Today's bloghop-specific title, of course! (okay okay! lets compromise. If any Reader comments, "oh I get it! how terribly clever") I get the 3 Item credit. If I don't get that comment, I'll fill them in. Well, no, I thought I'd leave three items blank somewhere amongst the 10. This is '10 Things of Thankful, right? It would hardly do to have a list of 7! Then it would be the 7 Things of Thankful, and that would never do. For one thing, it's an odd number.* For another thing, it's 10 Items and that's the number that Lizzi came up with, back in her pre-swan blogger days.
1) I'll make that grateful Item #1. That I hung out at the original FTSF and came across this odd little blog… considerings …written in blogger, no less! Needless to say, one Post and I recognized a clark, and proceeded to demonstrate that odd, faux-contextual confidence that clarks (at least those of us with significant secondary scottian aspects) have, which meant I simply started writing comments as if I knew her already. Which, of course, I did. Courtesy of our little personality theory. (You shoulda been there… there were like, 2 or three comments on any given Post! yeah, I know! who would of guessed what the future would hold. Well, actually a number of us. It's no secret that the people around these parts were not short changed on the intuitive gene.)
2) seeing as how I'm pre-claiming the free three, lets start here
3) I can always put Una in one of the Items. And that's not an easy one. At least in terms of what I judge to be the standards for this here bloghop here. (not that there are Standards… per se**)
4) I'm totally grateful for wikipedia and his sister Wiktionary ( "..yeah, she kinda brainy and stuck up sometimes, but when you get past that, she's alright…no you can't set her up with your cousin Pictionary!")   Consider Item 3. sure we all know what 'per se' means, at least well enough to properly use it in a sentence. But 2 mouse clicks and you take a worn around-the-edges latin phrase and …..
From Latin per se ("by itself"), from per ("by, through") and se ("itself, himself, herself, themselves").
très cool, non?
5)  …(surely someone's written the 'oh! what a clever title. aren't you the precocious one.'), sure, you're right! I need to show more confidence!
6) speaking of self-confidence, I will thank my associate at the office who helped me realize that once I achieve a goal, I must act like I deserve it. This relates pretty much exclusively to clarks. (Hey! Thank you! Whoever out there yelled, 'yeah but some of us rogers and scotts have strong secondary clarklike aspects!! We have those kinds of reactions too… get with the frickin Doctrine, ok?!?)
7) …along the lines of the previous Item, I want to thank whoever posted some kind of grid-thing on 'the facebook'…. it had to do with writing shorter sentences. Or, at least, that's how I read it. It even gave reasons, i.e. 'falling into passive voice' (me? passive??!  say it ain't so!!), 'trying to get too much into one sentence' (sure, but isn't that what parentheseses are for? and 'quotes' and bullet
points?  I mean, they're there, so it must mean we're supposed to use them and besides
this is a theme/topical as opposed to general/personal blog so I need to always incorporate the principles of the Wakefield Doctrine into nearly every Post… holy
shit! this is still the same sentence!! I'm grateful we have a BoSR?SBoR!!
8)  placeholder
9) I am always thankful for the Book of Secret Rules (aka the Secret Book of Rules) and  …and Seven of the most attractive (aka hottest (at least as appropriate to gender) Guard Virgins who stand (or lounge seductively and/or coquettishly on these, like couches without arms, except at one end it's slanted…. I'll try and find a picture…anyway) on guard to encourage the encourageable or chastise the incorrigible,
10) grateful for the new participants and writers join this here bloghop here… hey, tell me that this is not the best bloghop in the 'sphere!  See?  You can't deny it!
* an old Steven Wright joke:
"In Vegas, I got into a long argument with the man at the roulette wheel over what I considered to be an odd number."
 Your hosts
Join the Ten Things of Thankful Facebook Group