Welcome to the Wakefield Doctrine (the theory of clarks, scotts and rogers)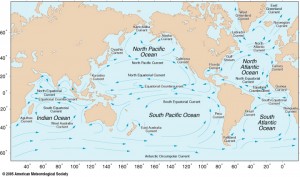 Of late, the percentage of 'first time' participants in our little gratitude 'hop seems to be on the increase. That's pretty cool. 'being made to feel comfortable and welcome' is a quality that has always impressed me with 'the bloghop that Lizzi built'. Not surprisingly, we all tend to see those concerns and questions (as expressed/implied, inferred or simply stated) that resonate personally, so allow me to say, 'hey new participants! not only is this the best bloghop in the 'sphere, but it is the simplest, from a 'how does it work/what are the rules' perspective . No, really. I mean that!  (…come on guys, I'm being sincere.)  What I'd like to say is simply this: it is the participation in a gratitude bloghop (that) engenders the benefit, not simply how 'grateful a list' you might write. And there are benefits. You don't need to follow a rigid guideline, it is the spirit of the idea (of a gratitude list) that matters.  Having said that, you need to have 10 Things (but…but!  that's where the cool part begins…. won't go into detail other than to say: SBoR…. hypo-grats permitted… numbering can be totally non-Euclidian.)
As this Post's subtitle makes abundantly clear, I'm writing this list early. Friday morning early. And, rather than simply write a list…er  early, I thought I'd see what would happen if I set out to experience gratitude in situations that, though predictable, have not yet happened!
(to be grateful for, expect to have a choice to be (or not to be) grateful for…hope to be grateful for):
1) Looking out the window, it's totally cloudy. That's a good thing! As we all know, the really cold weather comes with high pressure systems and, (in this part of the country), north or northwest winds.  So, I'm hoping to be grateful for less, 'are-you-fricken-kidding!?!' temperatures today.
2) the previous item generates a reminiscence of days fishing… the wind direction was/is everything, when it comes to the ocean. A 'Fair Wind' (usually incorporated  into the phrase, 'fair wind and following seas'), the part of the Ocean where I was, was a Southwest wind.  (picture Atlantic seaboard)… and, gannets   no! seriously if you haven't seen these birds in action,  you owe it to yourself to watch the following, not CGI…thats exactly how it looks.
3) Phyllis and Una… (this will be an easy one) like everyone, a very balanced morning routine, centered on Una having breakfast and then going outside and settling into her day job (i.e. guarding the house from the lower level)… I try to hold her example of the simple approach to (a) day as I venture out.
4) car…. like the car, enjoy driving… kinda of a real long-standing 'good thing in life', this driving around through the world  (clarks will recognize the natural affinity for this particular activity)
5) work…. now, this is where the challenge begins… I recognize the choice I have (in virtually all situations)…. will report back on success/failure tomorrow (Saturday  (your present….my future…ya know?))
6) cows!  damn!  I'll try to remember to get the cow-of-the-week photo, will add it below this item. (I know that some co-hostinae are ocean-challenged by virtue of their living arrangements… not that farm life is not an interesting thing… but, seriously   you saw the video of the gannets…. what could cows do that's as cool as that…. Christine?  do the pigs do anything acrobatic when no one is looking?)  will get you a photo
7) Will cite the Wakefield Doctrine. Not that it takes anything special to feel a sense of gratitude for it… it's a way of looking at the world around me that permits me to trick myself into seeing the world differently…. not necessarily a good thing, in and of itself, but I wouldn't trade having it for anything in the world
8) I should clarify my point about using items of hypo-gratitude in writing a list for this bloghop…. totally permissible. Funny thing, as I write that, I think… "but, clark, dude! suppose someone comes in and gets all 'the world sucks and ain't nothin good about it' with they list?  won't that bring everyone down?"  Two words:  no.   I am willing to bet my seat at TToT co-host dinner-and-then-do-your-homework table that the effects of such a list would eventually result in the writer feeling better… provided they came back at least 2 more weeks…  (no, new Readers, there is no, actual, physical TToT co-host dinner table…though that would be cool, you got to admit
9) gratitude to be determined
10) 1.3 binyons!! 1.3!!
 Your hosts
Join the Ten Things of Thankful Facebook Group
… aka 'Diving Duck Blues'