Welcome to the Wakefield Doctrine (the theory of clarks, scotts and rogers)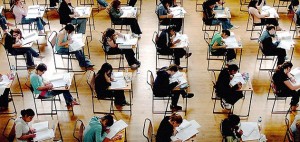 (no, I will not be making a predictable joke about the endless stream of survey postings on 'the Facebook' ( "hey! I got child molester! what kind of repressed urges type are you?" … "I'm a Type 2 recovering glue chuffer, it's fun and makes me feel a part of the crowd!"  … "I got purple!….no, wait! that was puerile!  what color is that?")
Three parts to our Post today. Well, 4 parts, if you actually participate.
First: the Wakefield Doctrine personality type (aka predominant worldview) Assessment. After you've taken the test, come back and Answer our quick and easy Survey Questions! (Comments are optional. Of course, we already know what you will say in your Comments, once we see how you scored.)
The Assessment.  (…no, you have to click on it!  here!  what, no, don't go back…ready?  (no, you don't need a No.2 pencil)… all you have to…. if you have to, we'll wait…. are you back yet? ok… no! you can't be done already, you haven't gotten to the link.  Sure, you are well-behaved. Everyone ready now?  what!?!!?  no, there is no study guide…. yes, this is an open book.  now, take you cursor and):   CLICK HERE
….times up!
Now the fun part!