Welcome to the Wakefield Doctrine (the theory of clarks, scotts and rogers)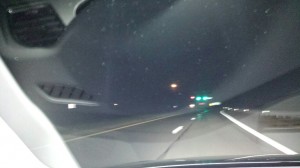 1) I'm grateful for the 'major holidays' that are looming on the calendar. They make it so easy to discuss, illustrate, make fun of and explore the worldviews of the Outsider, the Predator and the Herd Member  via the Wakefield Doctrine!
2) (and)…the 'everything Rule', which is short for the 'everyone does everything at one time or another Rule'.  Integral to the use of the Wakefield Doctrine as a tool to help us better understand the people in our lives. the everything Rule reminds us to not get distracted by over focusing  on questions like, 'is that the kind of thing only a clark would do?' or 'that's surely a scottian job' or 'only a roger would do something as blatant as that!'. Instead, we keep it simple and ask, 'How would that particular (life problem, family situation, pick-up strategy) manifest in the world of the Outsider, the life of the Predator, the reality of the Herd Member. If you know your worldviews, you'll know more about the other person than they know about themselves.
3) ….work: stressful and satisfying, stressful and fun, stressful and profitable. plus, when I'm being smart, I get to go look at nice houses. Example: Yesterday an agent who works in the Watch Hill market came to me and said, 'I have this property I'm trying to list, you have the time to drive over there and see it?'  (My grat item here actually is this: I had more work than I could handle and was facing an afternoon of being buried in paperwork, but fortunately, I thought about when I first got in the business and said, "yeah! sounds like fun!") Besides visiting a remarkable properties, it was fun and relaxing to spend an hour or so driving around and learning about which famous family sold which house to this other family. (knowing the people who make up the social order in a market such as Watch Hill matters as much as knowing about what has sold for how much, it was fun and relaxing to hear about the people, as it was looking at the houses).
4) an[other] agent in my office showed me the family tree/genealogy project she was working on… what made this especially interesting is that she is a clark with a secondary rogerian aspect. (I know what you're thinking!  at first I thought the same thing! ok clark…not so much into the family history, surely this is her secondary rogerian aspect exerting itself… but then I remembered…. hey!  'the everything Rule'!! lets try to apply it to this example of a personal interest in family histories)
5) Una has been sleeping better of late. She's never been comfortable with nighttime… and living in a rural area, no telling what kind of lifeforms have occasion to walk past our house in the wee, small hours…. when they do!  Best way to describe it, Una explodes into barking…. very loud, very serious  (dog for: 'hey! humans!! wake up!!! something is out there!!!!   hey!! whatever you are out there  get the hell out of here!!!")  Lately though, we're down to maybe 2 episodes a night, which is a definite improvement. (as a clark with a dog, my strategy during these events is to first remind Una that she is safe with us indoors, then get her to get on the bed (facing the window, of course) and compliment her on her excellent guard dog skills….it tends to work and she falls right back to sleep)
6) lets consider the Book of Secret Rules (aka the Secret Book of Rules). Is this not one of the coolest things about the-blog-that-Lizzi-built? Now I don't get out to a lot of other bloghops (not being a female-based person, it's only natural that I hangout pretty much exclusively here), but I can't think of a tool/insight that is more beneficial (and fun ) than the BoSR/SBoR  A big part of what I like about it, it's not a free hall pass…. totally not a 'do whatever just because you don't feel like following the Rules'.  I know from my own experience, if I'm in a spot, can't complete all 10 or maybe need to get creative with the organization of my post, the Book demands what is probably amounts to more effort than I would have had to have expend if I just wrote the damn thing out '1 to 10'.  lol
8) 'Parks and Recreation'  I don't seem to find much on 'TV' worth watching, I loved 'Deadliest Catch' for the first few seasons, but then the marketing guys got to work on the show ("…what the Viewers want to see is whiny men, with mean attitudes and preferably a few missing teeth!")  but last year I stumbled across this show ( Cable Company motto: "...you have the channels memorized?  wait! there…they're all different and mixed up now…don't worry! there's one channel where the shows are listed in between the ads that wouldn't fit across the bottom of your screen when you find your show…  you're welcome") and am a total fan.
 9)  digital photos! (the photo at the top of today's Post is from last week…. that's the moon (to the left of the green highway sign)  rising gigantically as I drove north on Route 1  (you know how, on just a few special nights (usually Summer or early Fall), and the moon is still only 10 or 15 degrees up off the horizon, you see it so big and bright that you naturally think, "oh shit! the Sun's gone nova and there's about 45 minutes until the blast wave circles the globe to get around to me here on the night side"  (And you think to yourself), "…how to spend my last minutes on this earth? ok, the first thing is roll down the windows, find a good college station on the radio and head for the ocean. try to reach Phyllis on the phone, but she doesn't pick up, and then think about Ola and smile, because she was the best thing in your life (and she would have answered the phone, well, if she had opposable thumbs, which she didn't, but she would have, at very least barked at Phyllis to answer the phone… like the time Phyllis and Ola were home during a severe lightning storm and Ola herded Phyllis from room to room, until finally, Ola got her to sit in the car in the garage and they waited out the storm, safe on the rubber tires), and I smile and….) wait a minute!! am I still typing??!"
9.5) New Readers?   kind of happens, nothing to be concerned about, I'm back… Christine or Kristi can explain  (I'd suggest Dyanne, but she's facing winter and she's a scott so, tread carefully)  of course zoe and Denise and our Miss Lizzi know…
10) grateful for the nature of the Wakefield Doctrine, in that I discover new ways to use it as a tool for self-development nearly every damn day!  (example? why of course!  I called an attorney on a real estate transaction yesterday. he opened the conversation with, 'I'm glad you called! Your associate left me a long, rambling voicemail and I was getting concerned about what the problem was'   We talked, I explained what was going on, everything back on track. My insight? the 'associate of mine'  who left the 'long and rambling voicemail'  is a clark  and I was able to reflect… 'note to self: watch out for the leaving of long and overly comprehensive voice mails….  but there was a certain… difference in how I felt about this reflection on one of my characteristics. I wasn't embarrassed (I have no need to tell the associate what was said), but I took it to heart.  Because I could identify with the other clark. This aspect of the Doctrine is incredibly promising for clarks… there is an old saying around the Wakefield Doctrine, "…only a clark can be learned from by another clark"
Ok… out to the work
 Your hosts
Join the Ten Things of Thankful Facebook Group