Welcome to the Wakefield Doctrine (the theory of clarks, scotts and rogers)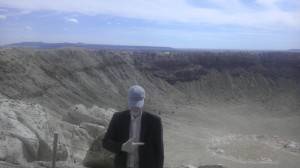 Monday! We all have pressing matters, the workweek has just begun! (Except for Melanie  and our other Friends in the Southern Hemisphere, where the Weekend is just getting started, we'll just say,   "Mahalo E Ke Akua No Keia La!!")
In any event. Today is Monday for us. So lets start the week with  3 Tips for Using the Wakefield Doctrine:
 the Wakefield Doctrine is for you,

not

them  ok!… so the alarm is going off for the 5th time. you're up and you've gotten dressed(ish) and you have the coffee on (for the spouse) and the lunches made for the children (for purposes of illustration and this particular example) 3 of them, one of each predominant worldview… no one is doing anywhere near the best they can to give themselves the best chance of having a happy and satisfying and productive day!!!  you begin to get upset. you know that some of them (them: spouse and 3 children) could use a good start to the week, and (some), you know for a fact, are 2 under-the-covers-thoughts away from pleading too-sick-for-school, such is their feeling of not being ready for the world. But you know this, that their reality might be different from your own.
the Wakefield Doctrine maintains that reality is, to a very real degree, personal. As such, it is not just your early-childhood experience of having 4 siblings and 2 parents and 1 bathroom that 'makes' you want to believe that, with a schedule that is embraced by all and recognized as the Right Way to start the day, life is Good. That is the reality, not your predilection. (The Wakefield Doctrine says that there are three of these personal realities. We call them worldviews and we all have one (of the three) as our predominant worldview.)
While we all grew up and learned to cope (successfully and not-so-sucessfully) within the context of our predominant worldviews, we all retain the potential, the inherent possibility of experiencing the world as do 'the other two'. This potential simply allows us to imagine the world as different, we need to practice the skills and strategies that would allow us to be successful in these (other) dominant worldviews. Fortunately, we have the basic drives to relate ourselves to the world around us as would  the Outsider  or the Predator and the Herd Member. The single biggest advantage of the Doctrine as an approach to self-improvement? We only have to be our-(Outsider/Predator/Herd Member)-selves…. if we are willing to accept that the world can be legitimately experienced in these three ways.
So, when you look around your world today, remember this simple Doctrine suggestion: 'see the world as the other person is experiencing it.'