Welcome to the Wakefield Doctrine (the theory of clarks, scotts and rogers)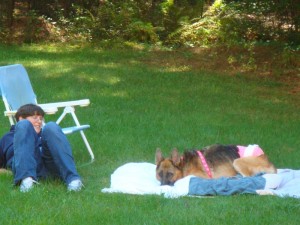 Our guest Post Writer on this week's Thursday Guest Post Thursday is Phyllis. She is a roger, a chemist (a decidedly rogerian profession) and she runs a large environmental lab (full of rogers). Phyllis does not have a blog. She is, nevertheless,  fluent  in the principles (and application) of the Wakefield Doctrine. (She is responsible for identifying an 'artifact' from  the rogerian worldview, ' to lead from behind').  This week,  instead of citing Posts and providing links, listing awards for writing and recognition from the blogosphere, I will tell the story  behind the above photo.
The dog is Bella. She was Phyllis' dog, (Phyllis was alpha in our pack-of-three, which meant she was the center of Bella's world). Bella had health problems from the very beginning, but this story is not about how Phyllis made Bella's life all that a dog could hope for. Bella's health failed in the last year of her life, but this story is not about how Phyllis did not give up on her dog, instead finding a way for her to have an additional year of good quality life. Rather, this story is about Bella's last day on earth.
… one day, on a startlingly beautiful day, in early Autumn, Bella's health took a sudden turn for the worse.  we knew that it was 'a perfect day'.  Bella still felt good, active and walks (albeit short ones) were taken in the woods that she enjoy, she had one of her favorite meals  (Dinty Moore) for lunch, Bella was tired but clearly very happy to spend the day (a weekday, no less) with her pack. The family vet was called to the house and, eventually, we all sat in the yard, waiting for the time.
Did I mention that Phyllis was a roger?  …rogers live in, and of, a world grounded in emotion. (They can be loudly emotional, at other times, they might be quietly and intensely emotional. rogers can seem consumed by (their own) emotions and occasionally they will overwhelm those around them, such fundamental things (are these) emotions.)
That day in September, as Phyllis undertook the most difficult task that a person with a dog can be asked to do, the (emotional) atmosphere among those in our backyard was one of peace and calmness. I could feel it. Bella felt it. On her blanket she radiated that amazing sense of poise that dogs exhibit when they are among 'their pack'.
…Phyllis?
A guest post.

 

 

Items on my desk make me a Roger

·        Picture of a RI governor and me at previous job (reminds me how important I must be)

 

·        Picture of Mom and me

Rogers believe in pictures of families, especially dead ones.

The only thing I specifically requested from Mom's house was her desk with all the old pictures.

I added Clark's dead relatives to it.

 

·        Mini Cooper computer mouse

Did I mention that my sneaker laces match the color of my mini? (What a Roger).

 

·        Picture of Ola (First Dog)

 

·        Picture of Bella (My Rogerian Dog)

 

·        Coffee cup with Una photos (not used for coffee – just for decoration)

 

·        Collage of Clark, Bella and me

 

·        Lots of mounds of paper (to make me look important)

 

Redemption (also known as exhibiting my Clark-like attributes)

AKA

I IRON CLARK'S SHIRTS!!!!!!

 

For the past year, I have ironed Clark's shirts and it brings me the biggest chuckle.

If there was a category: most unlikely to iron shirts, I would be top of the list. And yet, I iron Clark's shirts.

For those who believe in miracles, very miraculous.

My mom taught me and my sister how to iron. She was a Roger, and we also learned how to set a table for 12 courses.

I grew up thinking that "I will NEVER EVER be subservient to anyone. I will never clean, cook, and definitely not iron."

Yet I iron Clark's shirts.

When we first became a couple, in the fall of 1982, Clark asked "Will you iron my shirts?" I said "No, thank you"

Thirty years go by, and my Mom gets sick and dies.

 I get her iron – deluxe model.

I find I miss her a lot. One day, out of grief, I start to iron – makes me smile each and every time.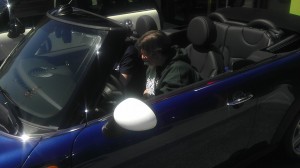 Phyllis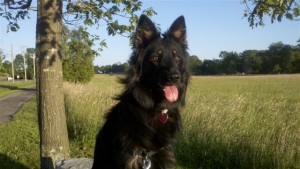 Una