Welcome to the Wakefield Doctrine (the theory of clarks, scotts and rogers)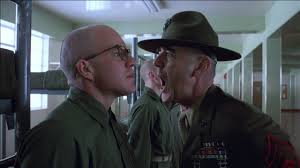 there is an old mothersaying, 'your eyes are bigger than your stomach'  that popped into my mind as I stare at today's subtitle. All three, (elements of today's aforementioned subtitle), are definitely topics that I want to cover this week, however, why on earth am I trying to do it all in one Post?  …a Monday post, at that!  (wait!  damn! did we just uncover a possible Doctrine insight into the choice of sayings, admonitions, scoldings and other mother-centric  epigrams?!! shit!  I hadn't counted on this…but, I have come to learn that when you see a rabbit, it's way, way better to postpone what you are doing and follow it, 'cause you never know when you might see another one).
'your eyes are bigger than your stomach'   'you're cutting off your nose to spite your face'  'there is nothing to be ashamed of in honest work, no matter how it may appear'.
Hey!  anyone out there, who know(s) for certain that your mother was a scott  or a roger ? If so and,  one or more of her 'sayings'  have stuck with you to this present day in your   'so-no-longer-a-child-why-do-I-still-remember-this'!?  send them in… I'll include it in this here Post here. I'm suspecting that there is a discernible difference in the choice of what mothers tell their children (in the 4 to 11 year old range… ) based on their, (the mothers), worldview. My own mother was a clark, ('of the finest water'), but you had to have been thinking that in the first paragraph. (If not, then we will cover it when I get back on topic, i.e. 'fluency in the Wakefield Doctrine'.)
So send them in, I'll update throughout the day.
(…maybe a vid Post to supplement this… yeah!  there's something I haven't tried yet!  write a Post and add to it in video form.  quick! someone ask questions!)