Welcome to the Wakefield Doctrine (the theory of clarks, scotts and rogers)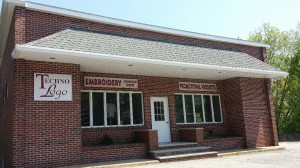 The place of hats.
The hats (for certain people's damn heads), have been ordered! That's the good news. The, less than exciting news, is that we are in the middle of the embroidered hat season and the wait for my hats (for your damn heads!) was at least 3 weeks!! This from the clark behind the counter (older woman, slightly slouched posture, light, but non-directive gait), who remembered me as soon as I walked in the store. This impressed me, due to the fact  that I was last there over 2 years ago.
clarks and conversations.  (if you are a clark) and you know another clark, then you can walk up to them and start your last conversation where you left off.  an hour, a week, a fortnight, doesn't matter! Say you're at the mall and you run into a clarklike friend that you haven't spoken to in, say, 17 months. You will be able to start the conversation with the second half of the the sentence that you left un-completed the last time you spoke.1  They'll pick up the thread without pause. scotts on the other hand, tend n0t to have that kind of continuity, however, the advantage of this is, you can say the same things you said last time you had a conversation! Provided, and this is critical, provided you are as enthusiastic as you were (the first time).

Do not forget! Tomorrow is Thursday Guest Post Thursday!!  and…and!!  we have a scottian guest post writer!
(the thing about the elephant? it occurred to me on my morning 'run', that this famous story is almost an example of what we mean by worldviews/personal realities.  The Doctrine maintains, of course, that we all encounter the world (elephant), however, we insist that the differences (in how it is perceived, lies within us, not the elephant, or whichever end of the elephant we encounter). The worldview of a clark or a scott or a roger is real. We act and react and respond and interact with the world around us as we do, because of the nature of the reality/world that we find ourselves in, not because we feel like it, are prone to, are in the mood to, being contrary against. The characteristics of the three 'personality types' of the Wakefield Doctrine represent the most reasonably effective strategies to: deal with the world around us/get through our lives/be the best humans we can be, …given the nature of our world.
you know?
1)  clarks do have a tendency to not need to complete their