Welcome to the Wakefield Doctrine (the theory of clarks, scotts and rogers)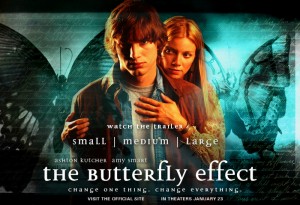 A lot of different categories for a fairly varied list of Ten Things that Thankfulness is the primary emotional content.
1) I have to cite the Book of Secret Rules (aka the Secret Book of Rules) to begin this week's list, not because of what it might allow, but simply because it is an understanding those of us participating here share. And as 'an understanding' it allows us to be more individualistic while still maintaining the group identity of this 'hop…. ya know?
2) (Not exactly Spring, but) the end of Winter, finally
3) (contextual item) seeing the ground and having one day without (having to wear) what could only be called a winter coat
4) vidchats (more to follow)
5) (possibly) beginning to get back in the rhythm of Post writing, long story, will try to fill in the blanks in the second of half of this list.
6) health (no matter how not like a large sum of money I may feel) I still make a point of listening when someone talks about a health/medical problem of another person… I need to make the conscious effort to understand that everything is not forever
7) the Wakefield Doctrine
8)
9)
10)Secret Rule 1.3  (ask zoe  but don't let her tell you that she will send the explanation on a paper plane)
(While I am inclined to use 'work' as a grat item, I will instead apply Rule 8.7 of the SBoR and leave the list incomplete for the moment, so that I can attend to work, with the understanding and acceptance of the oral contract to provide a complete list by the end of the day, even if the completion of the List entails the use of a video Post, use of such a video is not limited to credit as a single item, all rights reserved… if you know what I mean… (and if you do, then I reserve the right to use that 'fact' as one of the remaining items on today's 10 Things List).
Today's 'GO!  A2Z-pariticapatory-writers-who-are-also-Friends-of-the-Doctrine!!!

Lizzi:    E (is) Editorial  (I may have an opinion on that, but it can wait)

zoe:  (same A2Z)  our friend is offering….. E for Paper Airplanes!  (??!!? er… you want to go and double check that?   )  E for…. LEarning…   Here is zoe's Post! (lol)

Jean:  (in her series of fictionary words:  E  eXBoxers  (the person, we assume, not the undergarments)

Dyanne:   our time-zone challenged friend is still in the process of posting (something about early am volley ball…  GO!!! Fighting Volley Ball Hurlers!)
all set?
 Your hosts