Welcome to the Wakefield Doctrine (the theory of clarks, scotts and rogers)
http://www.youtube.com/watch?v=NS_ROi0iiZw
Well…
Weather, decent livelihood and family. (check?)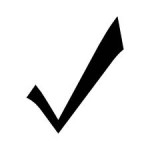 Doctrine, virtual friends and a blog. (check?)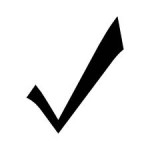 Health, friends and a robust imagination. (check?)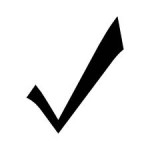 …a Book of Secret Rules (aka the Secret Book of Rules).  completo!
Well.
Yeah, even for the Doctrine, this is peu là-bas,  but as our european friends are inclined to say, 'well, just make the best of it, ok?"
While we have met the requirements of the Ten Things of Thankful bloghop, we are still a little short in the standards, which, for New Readers and/or participants, are brief yet  quite demanding:  provide Ten Things that you are thankful today for and convince us, (the other participants), that you would be willing and comfortable telling us (this) List, were we all to find ourselves at a cocktail party or cookout some day.
(If I may), the value of this gratitude exercise, for me, is in gaining an additional perspective. We live our lives and do things and get things, have things happen to us and do things for other people, but, for the most part it is 'on the fly'…we simply do it. This bloghop requires us to remember or recall or recollect or even just notice that something good happened (to us, to our family, our friends even our dog). This 'separate-from-the act' makes all the difference in the world (imo).  (Last week I was talkmenting to Kristi ('K2' Kristi, though in this case, I could very well say the same thing and get the same reception from 'Kristi' Kristi)… in any event, her, (K2's Post), had to do with "re-framing' bad things that happened in her week, into things that she felt grateful for (I don't think she would say it quite that way, but hopeful you get the idea). In any event, in my Comment, I used the word, 'witnessing'. I hesitated in my decision to use this particular word.  My perception is that this word, in general usage, has a certain religious connotation. My understanding of K2, from the admittedly limited view of a blog visited once or twice a week,  is that religion is a very significant aspect of her life, (as it is with many), so I was concerned that my usage of this term, while not all that far from her's, is decidedly non-religious.  A long way of saying, 'to be able to witness an act of seeing the good in what appears to be the bad is a rather beneficial thing'.  (yeah, I know, thats the short way to say it?)
This …perspective  is one the most valuable things  I get from participating in this here bloghop here, the opportunity to witness people acting the way that people are capable of, but don't always manage to maintain.
(…I remember when I first 'met' Lizzi. I've told the story a number of times, at least the part where I was 'met at the door and grilled mercilessly' by my co-host (and Friend of the Doctrine) Christine. But the thing that was happening (at that time) was that Lizzi was just starting on a gratitude list thing. And, knowing that she was a clark, I understood her desire to 'do something to help herself', but I was totally knocked out by how she kept doing it, writing list after list, while she was in a place (one that, unfortunately,  all clarks know for too well) that writing a Gratitude List was the last thing that made sense. But she did.)
cool
 Your hosts