Welcome to the Wakefield Doctrine (the theory of clarks, scotts and rogers)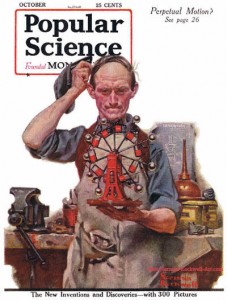 Hey! It's Tuesday!! ("...the day of week that starts out making you feel confident that you can meet the demands of your life, only to force you to admit that, like it or not, you must submit to whatever demands your world has in mind for you… and the next hiding place is 4 frickin days away!" yeah, that day of the week!)
If yesterday's Post could be thought of as being 'the back cover' of the book, ('the Wakefield Doctrine 'you can drive, but you can't hide"), then we need to write the Preface today.
the Wakefield Doctrine (the theory of clarks, scotts and rogers) is the product of a lifetime of effort to make sense of the world and (the behavior of) the people in it. From the first time it occurred to me to sign a Birthday Card to a member of my immediate family using my first and last names, (I couldn't have been more than 5 years old), right up to about an hour ago, I have worked towards finding 'the Answer'.  Up until the moment that the core concept  of the Wakefield Doctrine appeared before my eyes (the 'Eureka Moment'), I did what most people of my predominant worldview does: lay low and watch for clues, gather information and try not to stand out too much. It is kind of amazing how resourceful we are when we don't think too much and (we) rely on our instincts, that silent voice that says 'uh oh… freeze'. It is not that I was completely successful in getting through early life in stealth mode, but I saw enough on a daily basis, to bring home to me that I:

was 'apart from' everyone around me. they knew my name and where I lived and everything, but no one among them gave the slightest indication that they knew how I felt
did not seem to have feelings the way that the people I observed had; sure I got mad (frustrated), I got happy (hopeful), I even got sad (hopeless) but it never seemed to be the same thing the others were doing
did not realize until a minute ago, how ingrained this emotional …'separateness'  of mine actually is, until I noticed that I just used the word 'got' instead of 'felt'  ….damn! is this a Doctrine or what?
was not always noticed as an Outsider, and to blend into the background provided me with the best vantage point from which to observe and learn
came to believe that my expectations were almost always exaggerated, at least when I permitted myself to imagine a change in my life… I would not just be like everyone else, I would be better than everyone else
also realized that while I did not enjoy being in the spotlight, I would not permit them to ignore me and so I learned to influence the friends that I acquired at various stages of my growing up
was convinced that once I discovered what I didn't know, (that everyone else did seem to know), then I could become a real person

and so, until I experienced the moment of insight in the music store in Pawtucket, I lead a fairly normal life.  (lol,  no! it's ok  I'm laughing too…  )  (ok… that's enough).   Just because I had a certain insight in the early 1980's does not mean that the Wakefield Doctrine sprang into being, complete with clarks, scotts and rogers. Well, actually it was the theory of clarks, scotts and rogers, right from the beginning. The critical insight was that, maybe we all live in a world that is just ours, in a certain way, personal to us, a personal reality. Now, I never felt that this required any major leap of faith, or that being personal meant that my world had exotic and strange creatures and abilities….  er, wait a minute.  I think it sort of does imply that.

In any event, I spent the next 20 years or so with the idea that there were three personality types, three ways of experiencing the world and I watched and learned the the different ways that these three types seemed to relate to the world.  More and more I would talk about  'those scotts!' and 'jeez how do the rogers do that'  and 'poor clark, she needs to step outside of herself for just a minute, it would not be as hopeless as she believes!'  Then in 2009 the decision was made to write a blog and the rest is semi-current history.
there is a saying around here, 'the Wakefield Doctrine is for you, not for them '
it seems that most people, upon reading about (in a magazine), hearing about (on a television show) or chatting about (on 'the Facebook'), a new personality theory simply can't wait to try it out on: their boyfriend (who is not as wild as your parents think), girlfriend (who if only she would tone it down, and not be so….so, your friends would love her), husband (who works hard and is a good provider, but when he gets into that silent, not-depressed-but-not-happy mood, you want so much to be able to do something), wife (who sometimes, you know she can be so kind but then, out of nowhere she lashes out, usually at the person who least expects it,  maybe she won't do it so much), boss (who can be such an asshole but then, at times when it is just the two of you talking, seems to be so interested in your ideas)   …all because people love personality theories for two reasons:
it confirms what they want to believe about themselves
it offers an excuse to try to change the other person
the Wakefield Doctrine does neither of these things  …