Welcome to the Wakefield Doctrine (the theory of clarks, scotts and rogers)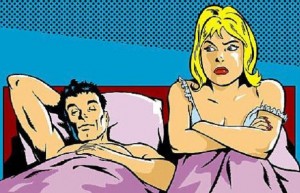 Sure, we have fun on the Weekends, what with the TToT, the Saturday Night Drive and….and! the Wakefield Doctrine Sunday Morning Video Brunch. But if you're reading this, then it is Monday. What good is the Wakefield Doctrine to you now?
Glad you asked. Monday morning Posts are funny. Not 'ha ha' funny, not 'George Thorogood' funny, not even 'Joe Pesci' funny… maybe Steven Wright funny.2
In any event, as is often repeated, 'the Wakefield Doctrine is a unique, productive and fun way to understand the behavior of the people in our lives.'  Surely, if there is a benefit to be found in this 'personality theory', this morning would be a great time for it to be made clear, ya know?  So,  'the Wakefield Doctrine',  how is it possible today, to improve and enhance the day that is unfolding before our: tired, dazed, incredulous, refusing-to-open, suspicious, happy, grateful or resigned eyes? can you tell us that? well, can you?!
forget that shit about 'before your eyes',  clark  we call this reality and you

are

the reality, it is not a movie, not a book, it is not a mystery to be solved, a puzzle to be put together, a song to be sung or a riddle to be answered…it is life.
scott?  you actually stopped long enough to get a glimpse here?…good girl! take a penny, please  yes, you are the action-oriented one, you totally don't need to wait while clarks think things through…you see what needs to be done and you're gonna do it, goddamit step aside, scott here to the rescue… extra parts? screw it…it's fixed on to the next problem   subjective reflection? that's for them grammar guys! the only good tense is the present tense!! what was that noise?
sure. it's clever. no, we don't mind if you just watch…hey, you're good at watching, after all someone has to be in a position to let everyone know it is all correct and all and why not? the other two are so into themselves and this Doctrine thing, what is that anyway? some kind of wannabe cult? sorry, all the herds have already been formed, no I don't mind 'joining in'  no…I'll wait here…roger
yes, it's that kind of day, lol
Stop back later, we will surely have re-positioned ourrselfs a little more mainstream, you know what we mean?
….jellybean
1) thanks, Michelle for the translation of 'clarks live in the future, scotts the present and rogers, the past'* or words to that effect
* or is that more properly, transcription?
2) "Monday is an awful way to spend 1/7 of your life."