Welcome to the Wakefield Doctrine (the theory of clarks, scotts and rogers)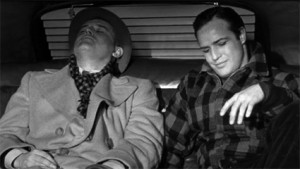 If no one minds, I will continue the ancient, venerated, near-rogerian-in-established-tradition-going-as-far-back-as-last week of doing a pre-Grat List. Maybe, I'll moderate it a bit and give ya a 10 List of Things of Thankful (gratis) and Things of Hope & Reasonable Optimism (pre-grats). You'll recognize my pre-grat list items, cause they're the ones in comic sans.
and so, as we begin the week (and end the weekend) I will offer the following that I am a) grateful for or 2) hopeful about
1) the number of Comments on the Post, which is one of things about the TToT that is so cool, because we have 2 days*, most of us find a way to get to each other's Posts and Comments and generally mix it up  threadistically-speaking
2) * that Lizzi had the inspiration/foresight to not only pick the weekend, but the courage(insane optimism) to do a 2 day 'hop. The thing about this TToT is that while all bloghops run for, like a week (until the next one), this hop, for you new Readers is on-going for both days…some join and contribute on Sundays and others cheat by taking advantage of un-fair TimeZone assignment and send theirs in a day early
3) hey Jak! thanks for the first Chrono-Comment! (er…Christine?)  (….booyah!)
4) looking forward (not) to the beginning of the work week to resume work which, in a couple of cases, involved a problem that grew huge, was in the process of (potentially) finding a positive resolution only to have Friday end… should be an exciting day at work this week…
5) having said (#4) am grateful for the work that I do have, it is work that fits my criteria of enjoyable work, i.e. never the same, freedom of movement (through space and time**) and lets me sleep at home at night
6) ** the free use of serious grammatilogical functions like asterixeses and superscript if it weren't for these little darlings, this list would put me to sleep
7) looking forward to continuing the experiment hinted at last week with the Post based on Cyndi's Comment, you know the one with the Wakefield Doctrine approved strategy for dealing with workplace conflict, the one we call, 'love your roger'
8) grateful that I was able to resist the pull of the negative side (of my own), a characteristic found in many clarks, it is not so much a deliberate decent into seeing only the dark side of life, all too often it is (for us) a 'whiplash' thing, where we find ourselves   'over-balancing' following a time of extra (and usually, successful) effort to exceed our normal capabilities.
9) that I can imagine taking a weekend off (not really, but it's the thought that counts)
10) looking forward to the Holiday Season (no!  calm yourself Christine!  lol) I look forward to this time of year for the Big Three and Half  Holidays (Halloween, Thanksgiving, Christmas and NEw YEars) they are so much fun from a blog writing point of view!  (especially ThanksG…. can you say rogerian holiday? 
Gotta run. Please forgive my occasional misspell and non-consistent sentence and/or grammatical structure above. (no, Dyanne I don't think 'hey everyone! looks like clarks alright nothing unusual here" is quite what I mean)  the Wakefield Doctrine Sunday Morning Video Brunch is about to go live…. come join us!!  (google hangout needed)
 Your hosts