Welcome to the Wakefield Doctrine (the theory of clarks, scotts and rogers)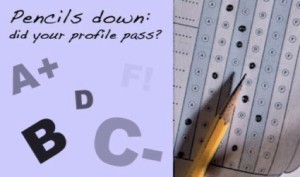 *** I apologise for the somewhat…un-polished tone to the Post…rushed this morning, frickin forgot to hit 'Update' for my last minute edits. This has been corrected. (unless you see something that doesn't make sense, is mis-spell-suggested or otherwise could be better, then it's not updated yet!)***
There has been an increasingly vocal call for the creation of  a 'test' or 'assessment' that will allow Readers to quickly and easily determine  their pre-dominant worldviews. You know, like a personality test. For the record, I understand the desire for such a test. However, (also) for the record, I do not understand the need for such a test. Having said that, and given that I am running out of time this morning, I will just say,  "more on the subject later today'.
Following are 4 draft questions.  Thanks go out to Considerer and Michelle and Cyndi and Christine and Kristi and Denise for their feedback, input, support and causal weekend wear habits. You will notice that one Question does not have any 'Answers'… this is also Lizzi's contribution of a Question (scenario) time to get involved! Jak, yo  lets hear from you on these. Remember the point of providing multiple choice Answers is that we are writing the answers knowing which of the three will pick them.. and no, Kristi, I am not concerned.. how many people are going to read this Post today, never mind remember it when I add to it this November!  lol
I invite your feedback, questions and Comments.
the Supermarket line
You're in a Supermarket checkout aisle; there is one person ahead of you and two behind you in line. It's late on a weekday afternoon, people are all getting their mid-week grocery shopping done. While you are focused on the magazine rack opposite the checkout counter ( One newspaper is stating, 'Obama and Rhianna are siblings born on the Planet Osiris'),  another shopper 'cuts in line' in front of you.  You:
Look to see if anyone else in line noticed. Try to figure out why someone would be so rude and whether you should confront them or maybe tell the person behind you that the line will be delayed and aren't people rude these days…
Tap the offending shopper on the shoulder, tell them (nicely) that there are people in line and ask them, do they understand the normal protocol of lines? You say this with a smile and a genuine sense of wanting to help the person understand how they should behave in a checkout line.
Establish eye contact and smile and shake your head in a 'no, don't do that' gesture. (if the person is an attractive member of the opposite gender, make them stand immediately ahead of you in line).
In a fine restaurant
You're out for dinner with your spouse and another couple. The restaurant is new and very popular, so popular that there is normally  a 3 month wait for reservations. But you have a client who has connections and you were able to get in with very little delay, much to the impressed delight of your spouse and your friends. The dinner is all that you hoped it would be, outstanding cuisine and everything perfect and then as the server is pouring your coffee at desert they are jostled by a passing customer and spill coffee in your lap. You:
scream loudly (if female)…shout loudly (if not) look around the table and the nearby tables and decide whether to play it for laughs or simply the fun of making the server cry (if female) get mad and storm off (if not)

apologize to the server while trying to determine who might be to blame. Failing that, consider the possibility that either the server simply made a mistake or has a flawed personality
feel embarrassed…feel like people are staring…apologize to the nearest person  …hate yourself for ruining the server's evening (Optional)
Sitting in the waiting room of the urgent care center.
You've been there for 3 hours, there were two rows of waiting patients when you arrived, that was reduced to half the number (of waiting patients) but now you (still sitting there) detect a noticeable increase in the number of people coming into the waiting room. You:
(your suggest Answer here.)
(and here)
(hey, come on! does 'Free highly collectible Tshirts mean anything to you people?!? one, more…the easy one too! give us the scottian Answer)
A traffic accident off the side of the road.
You're alone in your car, driving home late at night and you notice an SUV in the woods by the side of the road, it's emergency flashers are on, steam is billowing from under the hood, clearly it has run off the road. You immediately:
Pull over, get out of your car (hopefully remembering to put it in 'Park') and run towards the car shouting "Hey! Is everyone alright in there"
Slow down and watch your rearview mirror until you see someone else pulling over, then speed up so that you can get to where the cell phone reception is strongest so that you can call for back-up
Look to see if you recognize the vehicle, when you see that it has out-of-state plates, look at your watch then pull over and get out of your car, but stay where you are parked so that you can wave down the passing cars, ignore the screams for help and try to decide if the Good Samaritan laws apply to engineers