Welcome to the Wakefield Doctrine (the theory of clarks, scotts and rogers)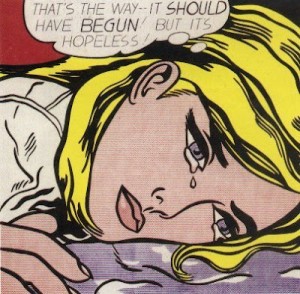 The Wakefield Doctrine is
a way of looking at the behavior of the people in our lives
a perspective on the world we find ourselves in
a fun way to meet strange and new people
Busy weekend. Quick re-cap. Bullet-points (slight return).
suggestion that we develop a 'test', a screening a survey that will allow a person to know what their predominant worldview is (and which if any is their secondary and tertiary aspects)

progress and confirmation on the value of Video Brunches…had 2, enjoyed both still don't frickin know how to schedule and start a 'hangout' for a group of people
Cyndi is in last third of her current session of 'going as a student to the school there'  everyone send some virtual encouragement (appropriate to gender and worldview) to her
Considerer's weekend virtual village bloghop continues to thrive and grow   (beware of the rogerian tendency to 'rein in'  innovation and growth)
enough of the bullet points
The Wakefield Doctrine is a personality theory predicated on the notion that we all live our lives in what can best be termed personal realties. The personality system of the Wakefield Doctrine is simply a perspective on behavior and personality as  a product of living in one of three characteristic personal realities (worldviews). If you grow up (from say age 3 or so) and develop in the worldview of the Outsider, you will exhibit coping strategies, attitudes, hopes and dreams that all reflect being the person who does not 'belong'. …you would be a clark, as such you would conceptualize the world and all the people and places and things as being 'out there' while you stand where you are hoping to not being singled out and at the same time fearful of being forever left behind. The Wakefield Doctrine holds that were you to grow up with/in the predominant worldview of the Predator, you will would act first and think second, your emotional life would be un-bounded and tied to present moment, you, as a 'Predator' would feel tenderness for the young and bathe in the passion of the hunt, you would kill (metaphorically) without remorse but you would defend your family and friends with your life, the scottian personality type results in burnout, not fade out, you would have great fun but have trouble explaining why you do, such is the life of a scott. Finally (not that any of this is finalized), a life as a child growing up in the world of the Herd, not only empowers you to connect with anyone and everyone you encounter (except for those not of the  Herd) but if you are a roger, because you know that there are Rules (and they are not limitations) and you know that the world is a quantifiable place (and offers reliability and consistent to those who apply themselves) you seek the history and traditions that are all around you (knowing that your highest purpose is to perpetuate these traditions and knowledge).
The Wakefield Doctrine says: we are all born with the capacity to experience the world in one of these three ways, one (of these) becomes our predominant worldview, our reality. (It says), we never lose the potential to experience the world as do 'the other two'. Learn the characteristics of the three worldviews, observe the behavior of the people in your life and correctly infer their predominant worldview and you will know more about them than they know about themselves.
The Wakefield Doctrine is a tool, not an answer.
The point of it all is to better understand how we (or the other person) 'relates themselves to the world around them'.
So.
Sure you want a test?  We got your test…right here, hold on!! gots to go rummaging through the last 4 years of Posts to find the 2 or 3 efforts to present a handy dandy personality survey.   We will also get our shit together and have a Video Brunch to co-co-coincide with next weekend's TTofT bloghop  so y'all better get to work installing google+ and hangouts so you can be ready. A splendid time is guaranteed for all.