Welcome to the Wakefield Doctrine (the theory of clarks, scotts and rogers)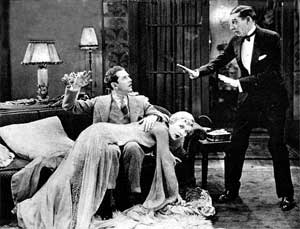 Finish1The2Sentence3Friday4
The best fourth of July I had was…
…will be,
providing I don't: a) get hit by a meteor (or a metaphor, in a manner of speaking), b) find myself locked in a endless loop of a memory of a past deed (something I have observed in the very old, there are few more horrifying forms of slow death than this, c) have a stroke (as did the friend of a friend did a couple of weeks ago…leaving an otherwise healthy person with the goal of learning how to swallow food, d) forget that all of what I have is a function of what I do, not what I think I might do, not what I know I might do, and certainly not what I hope to do, e) get shot by a upset husband or poisoned by an annoyed wife, f) identified by a secret government organization as being a source of internet oddity and (hopefully) semi-subverseive thoughts and ideas,
…this 4th of July
because of the company* that I have been keeping in the last 8 or 9 months, here in the blogosphere,  not the least of which are the people behind this blog hop and the other blog hops** I get to participate in.
Here, conveniently set apart by the 'butlers of grammar'  is the appropriate holiday Post, (seeing how, according to Mistress Stephanie, we will not be doing the FTSF next week)
Quick reminder about this Holiday:  If you do not know that July 4th is one of the most scottian of holidays, then you need to write  in one of the Comment boxes below 50 times

"scotts love loud noises, it lets them believe they can have an effect on the world".

Seriously, picture the coming Holiday:

takes place at the height of the Summer season
eating and drinking to excess is encouraged
minimal clothing allowed in virtually all public places (including churches and hospitals)
outdoor sports activities including chasing frisbees, being dragged behind a boat and the use of explosive devices (such explosives, that were it December instead of July,  a visit from Homeland Security would be the immediate result)
…minimal clothing

So for you non-scotts reading this, three July 4th Survival Tips:

stay indoors
keep the lights off and the glow of the TV shielded from windows and doors
turn up the air conditioning and ….wear extra clothes

We hope that helps.

…so lets have Grace remind us of the spirit of the 4th
* thanks  to all the Friends of the Doctrine and DownSprings for making this the best, 'what-do-you-mean-the-rest-of-the-planet-may-not-care-about-our-little-holiday-yes-it-does-involve-explosives-and-beer-no-I-can't-think-of anything-else-anyone-would-want-in-a-Holiday-no,-I-don't-think-they-are-jealous-and-no-I-don't-think-anyone-would-be-interested-in-what-happens-if-you-put-that-in-your-bathing-suit' …ever
1) Janine
2) Kate
3) Stephanie
4) Dawn
** Jen and Kristi at the Twisted MixTape and Considerer and them at the 10 Things… and of course, Cyndi!