Welcome to the Wakefield Doctrine (the theory of clarks, scotts and rogers)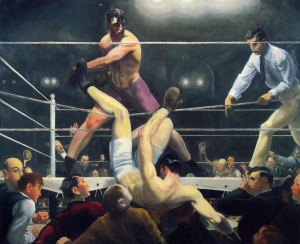 Friday is here and it is time to Finish The Sentence (because Janine and Kate and Stephanie and Dawn say we should… ), not that they are trying to coerce, cajole, intimidate or otherwise force anyone to do anything. They simply have a sentence that is unfinished and therefore needs completion.
"I hit a turning point in my life when… "
This sentence (fragment) needs further definition… not that it is not interesting, intriguing and intimidating in its implications of insight into the writer's life, it is! But what is a 'turning point'?
One of the online dictionaries tries to tell us that (a) 'turning point' is:
a) An event marking a unique or important historical change of course or one on which important developments depend
2) The intersection of two streets
Well, that's not a lot of help.
Following is 'the Turning Point' that I would judge as being the most significant of 'life course changes'.
While it may not be as interesting as: the time at the dentist, when I was 14 that I was convinced that I was in a time loop or the time I nearly died from a ruptured appendix or the time in the 3rd grade when the teacher told the class that I walked funny or the first time I got into a fight over a girl or the day I got married or the day that Ola died or the day that I started this blog or the first time I had sex, or this morning when I woke up or the time I ran away from home (at the age of 6) or the moment when I could appreciate my mortality without fear or the time that I was so drunk I set my hair on fire in the boys room in some un-remembered high school or the time that I sat up staring out my window the entire night because my second true love decided that I was not as deserving of her attention as was my friend or the time that I played guitar in front of an audience, …this 'turning point'  did set me on a course that was totally nobody saw coming.
In the early 1980's, Scott (the progenitor scott) worked at a music store in Pawtucket, Rhode Island. He was the only full-time salesman and (also) ran the store's repair department. Not limited to repairing musical instruments, the store provided repair services for a wide range of electronic equipment, including  tape recorders and other audio equipment.

One day I happened to stop by the store to visit scott while he worked. While there, a young man walked into the store, came directly to the 'repair department' where scott and I were talking and placed on the counter what was known as a  'duel cassette recorder'  (A device with the capacity to record two cassette cartridges at once. Often used to copy the contents of one cassette to another, what we would call today, making a back up. The controls on this 'dubbing recorder' were two sets of the normal tape recorder controls: Volume, Treble and Bass. It was different from a single cassette recorder in that it had a Master Volume control dial, which, as the name implies controlled the overall sound output of the device.) The tape recorder that the customer placed on the counter appeared to be new and had no signs of damage or abuse. I stepped back and Scott looked up and said, 'What can we do for you'?   The customer said to  Scott, "this thing is brand new, it worked for a couple of days, then it stopped working entirely, I can't figure out what is wrong".

Scott looked at the device briefly, then without saying a word, reached under the counter, brought out a roll of electrical tape, and tearing off a 2 inch piece of tape, taped over the Master Volume control (after returning the dial to it's highest setting). Scott then slid the device back over the counter and said, " There, it's all right now"

The customer asked to plug in the recorder, took a cassette from his pocket, tried the recorder, and ran it through it's paces. After proving to himself that the broken tape recorder that he brought into the store now worked like new, he  thanked Scott and walked out of the store,  a totally satisfied customer.

From my perspective observing this interaction, my world, the reality of everything I knew, somehow shifted. For reasons not clear to this day, I not only saw what scott saw (the nature of the equipment problem), but I realized that the very nature, the character, if you will of Scotts solution implied a reality, a 'context' that was clearly different from mine. At that moment I  accepted that the personal reality that I experienced was not necessarily the one that everyone else was witness to, that the way that Scott perceived the 'problem' was fundamentally different from the way it was for me.

From that moment, standing in a small music store in Pawtucket, to the present day, I've been observing the behavior of others trying to understand, "What kind of reality does this person exist in?"