Welcome to the Wakefield (yes, there is such a place) Doctrine (well, maybe not so much in the proper sense, but it does have a certain air, non?) (the theory of clarks, scotts and rogers)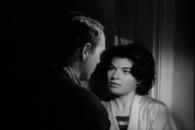 Questionation Wednesday! (we used to do a joke about questions that I thought was totally funny, but the DownSprings kept saying that I was the only one who felt that way, so I stopped2)
Question 1:     So what do you say if someone asks you which of the three personality types they are?

There are several answers to this question ("…you're thinking that there are three answers to this question! very good!")

The (3) Answer is:

(clarks) figure out which of the three they are first, if there is more than one person asking, keep your eye on the roger3
(scotts) tell them
(rogers) ask them questions about where they heard about it, what they think they know and why they want to know

Question B:  My spouse is very out-going and friendly, loves documentaries, especially by Ken Burns. Good with the kids and has a gift with scheduling and getting things done on time. I get the thing about rogers being orderly, but this spouse of mine is very aggressive when we go out with friends. Is this a scott or a roger or some kind of combination?

There is only one answer to this question. Observe your spouse very closely. Listen to them as well as watch them. You must infer how they are relating themselves to the world around them. This is an essential part of (the use of) the Wakefield Doctrine. The first step is the easiest: which of the three are they not? This is a valid approach. From your description, it is clear that your Spouse in not a clark. Good. Now it is for you to infer whether the person is a scott or a roger.
All three personality types have characteristics and some of these (characteristics) are more… blatant than others. Go for the 'big indicators' first:

eyes  the eyes/'the look' of a scott is a primary characteristic. the eyes of a scott are very…alert, never at rest never simply staring into space (that is a sign of a clark, that 'staring into space' thing). So observe your spouses eyes… sure, they're attractive but, do you ever get a very tiny voice inside that says, 'quick move away!'? That would be a scottian set of eyes. Now rogers, at least the attractive ones, will have prominent eyes, but they are eyes that you would welcome the attention of… but!… if you are looking at your spouses face, are the eyes somehow judgemental?  do they have a hint of critical evaluation?  then you might be dealing with a rogerian spouse. Hey! you want to know how cool this Doctrine thing is? That commercial on TV  for Angies List?  who out there doubts for a frickin nanosecond that Angie is not a total roger? hell, even the people doing the testimonials in the commercial are all rogers… there is not just a look of critical assessment in Angie's face, but who has the least difficulty picturing her in Victorian garb saying. "Off with their head!"
in the environment of social interaction there is a clear difference between scotts and rogers.  scotts will always 'work the room', they will go up to people they have never met and have fun, draw a crowd and then move on. rogers they will find a spot and bring the people to them, build a herd, if you will. (The exception here is the rogerian male in a social situation with a scottian female present… need I say more?  lol)
count the pronouns!  serially!  a scott will use the pronouns 'you' way more than anyone else… a roger will use the pronouns 'I' and 'me' to a noticeable degree

Question 3:  hey, I am out of time this morning. Write a Comment and I will redo this thing (later in the day) and your question could be Question 3!!
* the Fire Sign Theater  you owe it to yourself to follow the link to these guys, you will enjoy their albums
2)  'there are no stupid questions, only your questions!!'4
3) this alludes to an aspect of dealing with rogers that is way beyond this Post, but just as you would be wise to identify the scott in your little audience and enlist their support (without losing control of the them), it is totally essentially that you keep your eye on the roger in the group (and there will be one5) because you must sell them first6 and do it in a way that they feel is keeping the attention on them7
4) ha ha
5) they will not be the 'active center' of the group (that falls to the scott most of the time), but they will be 'the social center of the group'********
6) very difficult to do, remind us in a Comment and we will try to layout the best strategy to achieve this
7) you know that about rogers, right?
8) this phrase is meant to allude to and invoke that feeling that, while the scotts may come and go, all entertaining and the center of attention, if you are dealing with anyone less than total strangers, then you have a stable group and that group is dominated by a roger9
9) this is a very interesting (social) phenomenon, the stable social group has a roger in the center and everyone stops by and interacts and everyone hopes that a scott will come and visit…