Welcome to the Wakefield Doctrine (the theory of clarks, scotts and rogers)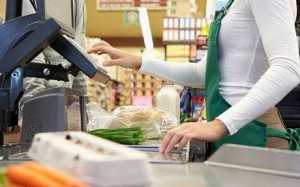 The Wakefield Doctrine maintains that there are three personality types: clarks, scotts and rogers, i.e.  you and your brother, your wife and the guy who reads the water meter, the person who sold you the computer that you are reading this on and your 9th Grade Science Teacher, they will all be found to exhibit the characteristics of these (3) types.
The Wakefield Doctrine is different, (from the other personality systems that you might be familiar with), in that the Doctrine is founded on the idea that there are three main ways that people relate themselves to the world.
The Wakefield Doctrine maintains that understanding how a person relates themselves to the world is the key to understanding why they behave the way that they do.  Learning the characteristics of these three worldviews, (ways of relating to the world), lets you appreciate how the world, reality and everything is appearing to the other person. Know how the world looks to another person and you will, in a sense, know more about them than they know about themselves.
For the Wakefield Doctrine, you, me and everyone else relate to the world in one of three characteristic ways:
as an Outsider, the clark personality types knows that they are 'apart from' everyone and everything else. Not necessarily as dramatic as the word may sound* one doesn't need to have a long beard and be reclusive or otherwise strange to be an Outsider, what makes clarks Outsiders is that they consider the world to be something 'out there' ( as in I am sitting here typing, in an hour I will have to get up and deal with the world out there)…not a part of, separate from
as a Predator, the world,  to a scott is basically a hostile place where (nearly) everything (and everyone) is a threat or is prey… not that scottian women are ruthless and aggressive concerned only with protecting the pack, providing shelter and sustenance, ever alert for the threats that are all around… but you know that they are
as the member of a herd would, there are people who live in the world and the world (to them) is governed by rules and standards, for the rogers the universe is a quantifiable place where 2 + 2 always = 4  and life, (for the rogerian personality type) is spent in the pursuit of not only this common world but they seek the history and tradition of those they consider part of their herd, the better to experience the natural order of life
There you have it.
So today, when you are at the supermarket to buy extra milk and some (fresh) Cale, as you stand in the line at the checkout counter, look around. That girl working the register two aisles over? Yes,  orange hair would make getting a better job a little more challenging, she gets that, the thing of it is, she believes that she can dye her hair one boring color (when the right job comes along) and she certainly doesn't mind taking out most of the jewelry semi-permanently attached to her body (when she is really ready to settle down) and if you asked her, (as her mother did last weekend for the 9 millionth time), why she didn't finish school and maybe meet somebody nice and reliable and not so..unsavory, she would look at you with a penetrating glance (just for a second) and then probably say, "yeah whatever, why don't you let me do this on my own?"
And if you have a chance, (the line is moving kinda slowly), to glance over towards the Customer Service Desk you might see a middle-aged man with a nameplate that identifies him as Manager, this title framed, if you will by the matching gold Cross pen and pencil in his shirt pocket. If you can tune out the noise of the customer in front of you, you might hear him try to tell the young man in charge of shopping carts that he must stop running as he returns the carts to the front of the store. The young man he is talking to will seem bored with the speech, but what's really strange is that if  you catch his eye  he actually stares back at you and smiles. Slightly uncomfortable you look back at the 1/2 gallon of milk and the (fresh) Cale as it moves towards the fairly surly middle-aged woman who never once looks up as she rings up your purchase and you think, "those Wakefield Doctrine people might just be on to something!"