Welcome to the Wakefield Doctrine (the theory of clarks, scotts and rogers)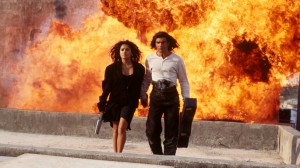 a clark goes to a party.
But before we start, a little background for the newer Readers:
the Wakefield Doctrine maintains that we all live in one of three characteristic worldviews (personal realities) and that it is the nature of these realities and how we relate ourselves to (them) that produces what others refer to as personality types. Here at the Doctrine, we have 3 personality types: clarks, scotts and rogers because there are three worldviews: the existence of the Outsider, the world of the Predator and the life of the Herd member. The Doctrine says, 'observe the behavior, correctly infer the worldview that is being experienced and you will know more about the other person than they know about themselves.'
You will know that:
clarks spend a lot of time inside their own heads, in a good faith effort to understand the world they find themselves in. Their intent is simply to figure out the course of action that will be in their best interest and is least likely to make them the object of derision
scotts act, they relate to most situations as does a predator, (metaphorically) identifying the immediate threats to their well-being, the  situations where they will be able to dominate and force others into submission, their drive is to live life to the fullest…now
rogers feel that, with the proper approach, everything can be made to fit in, that everyone is a part of the herd, except those that are not and they don't count, except to illustrate the value of belonging to the herd
There you have it. A brief outline of the principles of the Wakefield Doctrine. What follows is a continuation of a story that follows 3 people (a clark and a scott and roger) who go to a party after work.
Sam drives past the Calypso Club and can see that the parking lot is already half full, "early arrivals and the people who never leave" is the thought that goes through Sam's mind. Still not a surprise, as the invitation said 8:30 pm the clock in the dashboard is showing  8:50 pm. Continuing past the lot,  Sam is looking for the best place to park the car. It needs to be a parking space that will be easy to drive away from, even if it is not in the actual lot. The important thing (about the parking space) is that Sam doesn't try to leave and find that a late arrival has blocked the exits. Sam decides to park on the street, half a block away.

…sitting in the car. Sam smiles and laughs, not being a person who socializes  with people from work ( Sam's thinking is, "8 hours every day with these people is not enough? The thought of leaving the office after a full workday only to spend another 3 or 4 hours in a bar talking about the people at work, with the people at work…nah… too much to do to waste time like that…)
The smile leaves Sam's face, "Then why am I here, in the car, dressed like it matters, going to a party for someone I barely know?"
Sam's life hasn't been all that bad, for the last few years, it's even been kind of  …stable, with a job that has lasted more than a year!  Sam's degree is in Early Childhood Education and has almost a Masters Degree,  but there was that interruption that required leaving 2 semesters and somehow never got back to finish. Sam honestly believed that you had to explore all of life's options early, when you were still young, because eventually real life would appear and then everything would become predictable, reliable and possibly even boring. Sam knew that when the right job came along or the right opportunity or the right person, then everything would make sense. But until then, there was so much to do….

"...so why", the voice in Sam's head, a voice that never, ever stopped observing (and commenting), assessing (and commenting) judging (and commenting), hoping (and criticizing) fearing (and trying to explain), "am I still sitting in the car?"
There was a party going on at this very moment in the Calypso Club (Sam has over heard the Monday Morning tales at work… "he was so drunk that they had to carry him to…and the police showed up"). But Sam was still sitting in the car, waiting for the (hoped for) enthusiasm to appear.

Sam sits back in the driver's seat, eyes closed and relaxes,
"You could go home, it's not as if anyone in there is watching the door for your arrival. Hell, by not showing up, either no one notices and then you can let it go or they do notice and there will be something to talk about at work. Plus…. this isn't really your style, a 'birthday party' the new Intern is giving for himself! Who does that kind of thing? But everyone was all excited about the idea, no one said anything about it being lame… wouldn't be surprised if there is a stripper hired… oh shit! I saw something on youtube, where it is supposed to be real funny to get the party goers up on stage, be a part of the show… this new guy seems like the type who would think that would be fun"
Looking in the rearview mirror one last time, Sam gets out of the car and walks towards the Calypso Club, pointing the remote back towards the car hearing the arming beep. (Sam smiles thinking of the scene in  the movie 'Desperado' where Antonia Banderas and Salma Hayek walk in slow motion towards the camera with a huge explosion behind them, never slowing their pace, not even turning around.)

A half-smile appears on Sam's face at the image…"Just like Antonio and Selma…" laughing, the nervousness is replaced by a cautious excitement and Sam steps through the doors of the Calypso Club.

Seeing that the host (the new Intern at work, who actually is throwing this party for himself) standing at the door of the Function Room, greeting everyone,  Sam hangs back. Not wanting to have a lot of attention, at least until it is clear how the party will play out, Sam turns and sees a woman approach, the head of the Department that Sam works, her name is Alex… Alex something. And she immediately becomes the center of attention, even as she walks through the door (that Sam is still holding open). This is the opportunity to get into the party without undue attention
(…to be continued)