Welcome to the Wakefield Doctrine (the theory of clarks, scotts and rogers)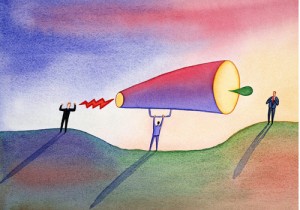 We all know that clarks live in the personal reality that is best characterized as the world of 'the Outsider' and (that) scotts  are the personality type that they are because they roam the world as Predators and rogers, they totally demonstrate how an individual's personality develops when in a reality in which there are Rules and all things are ultimately quantifiable. But what else do we really know? While we do have a good idea of what the 'world looks like' to each of the three personality types, we need to define, to a much greater level of detail, the three worldviews that are the basis of the Wakefield Doctrine.
Why? Because the more you know about the world that the 'other person' is experiencing, the greater your understanding of their behavior. The greater your understanding of their behavior, the more likely that you will correctly anticipate and predict (their) future behavior. And finally, (and we have been under-stating this reason), the more we understand the nature of the worldview of 'the other two' personality types, the better our chances of developing the strengths that they have that we lack in our own pre-dominant personality type.
Clear? Well, if not then don't fret. It will either become clear as you read these Posts and such, or it will not. If none of this Wakefield Doctrine stuff makes any sense then it will not be very interesting to you. That is as it should be, this is not for everyone. For those of you who do find this interesting, we say: Read, learn, have fun.
Now on with the work!
For your consideration. We are presenting the following situations and offering possible ways to respond. Each of the possible course of actions are appropriate to one or more of the three worldviews.
A) You are sitting in a movie theatre with your date. Your date really, really wanted to see this movie and you really, really didn't like what you heard the movie was going to be about. But, (and this is critical), this is your 3rd Date! Your date was very excited and happy with how thoughtful you were to suggest going to this movie  and… it is abundantly clear that your date will be very… grateful! Fine. You and your date are sitting there and it is the middle of the movie and three people (coming in late) seat themselves 2 rows behind you, and it starts. The giggling and the laughing and the running commentary… finally one of the them gets a call on their cell phone! Throughout this, your date is being stoic and has made it clear they don't like the idea of making a scene, but for you,  the 'perfect third date' is being ruined!!
You:

suggest to your date that you wouldn't mind leaving and coming back another time, when maybe there won't be such annoying audience members
tell your date that you are going to 'find a manager and let them know how you feel'
jump up on your seat, turning towards the three 'noise makers' and say in a loud, clear voice, "Shut the fuck up right now or I will kill all three of you"
call the movie theatre on your own cell phone and ask to speak to the Head Usher and proceed to complain in a quiet voice
look at your date and ask if they can do anything about the rude people, you are really not enjoying the movie

B) You are being told that the dog you have had for 8 years, (since she was a puppy), has an incurable and fatal illness by the doctors at the very exclusive veterinary hospital.They tell you there is nothing to be done and (gently) hint at euthanasia…right there and then
You:

immediately accede to the doctors suggestion that the merciful thing to do is to put your dog to sleep and ask if they would take care of everything
ask for a complete list of options ranging from the most practical to the least practical
stop listening politely and focus on your dog, who even though ill, remains as alert and intelligent as ever and clearly is paying close attention to everything being said in the room
stay calm and upbeat and thank the doctors and decide to get your dog home.  While checking out of the animal hospital, you ask for some high potency dog food, ignoring the looks from the people behind the counter (who are totally aware of the prognosis for your dog) and insist that 6 cans will do (this you are clearly saying for the benefit of your dog, who in turn, has a look of patient tolerance on her face, as if indulging you in your antics)
cry and create a scene loudly enough to cause the people in the waiting room sitting with their pets, to avert their collective gazes

C) You are working for a company that is subcontracting for a very large corporation. You enjoy your job because it allows you to interact with a lot of people in the course of your work day. You have one immediate superior (your Supervisor) and you have been then longer than anyone else on the staff, Supervisor included. One day you become aware of 'a change' at the workplace, nothing you can put your finger on, but some of your co-workers appear to be un-easy. Needless to say, the rumor mill cranks up. As there are only one or two rogers on the staff (the rest are clarks) you listen to the stories, but hold your own counsel. Out of the blue, your Supervisor calls you into the office and confides in you that they are considering leaving the company. This is a total shock and not pleasant news, as you had developed a cordial relationship with them, all the more valuable as the turn-over rate in your industry is very high. In any event, while you are still recovering from the shock of the news, your Supervisor says, "Hey, I think you are very good at your work, there is no one who knows the operation better, if I do leave I plan on recommending you for my position"
You:

say nothing, just continue to listen to your Supervisor, trying to learn as much as possible about the reason for this change…without asking any questions
suggest to your Supervisor that maybe they should re-consider and try to find a way to stay in the position
ask them for a timetable for the decision and promise to not tell anyone else
upon getting to the lunchroom, you tell the first person you see that you have heard some astounding news about the company but you can't tell anyone
That will be enough for today.
Tell us what you think of the choices of actions, we want to get a sense of which are clarklike and which is the way a scott would act and how the rogers would react. This will tell us a great deal about their respective worldviews.
Thank you. Here is some dino-rock for your relaxation purposes.