Welcome to the Wakefield Doctrine (the theory of clarks, scotts and rogers)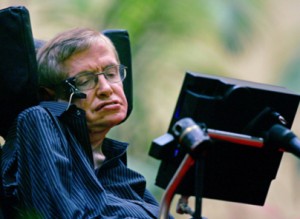 Alright you Readers!  a show of (virtual) hands, who out there said, " clarks are the ghosts, scotts are so the werewolves and those rogers? 'Velcome to my castle'… lol vampires! vampires!"
OK! OK! we'll do one more easy one and then we talk about the 'why' (we know that) they are clarks and scotts and rogers
The Wizard of Oz
The first part of this is so easy only because it's Friday and we want you all to get it right! Anyone who does not get this one correct is required to call us tomorrow Night* and explain why you should be allowed to continue coming here and reading this thing.
So of the three: the Scarecrow, the Tin Man and the Cowardly Lion which is the clark and which is the scott and which is the roger?
(Bonus Question!! The Wizard of Oz, the Wicked Witch of the West and Glinda the Good Witch: which is the clark, who is the scott and of the three, the roger is?)
Very good!
Before we dismiss class early, lets talk a little about the Doctrine and the first Quiz. I'm sure everyone correctly answered:  the ghost is a clark and the werewolf is a scott and Count Dracula is a roger. For the benefit of our newer Readers, here is how we came to that conclusion:
clarks live in the reality of the outsider. We don't have to tell the clarks out there, but we will say to you rogers and scotts, there are times, when you are in a group of friends, a clark is standing one person away from you and jumping up and down and yelling and you don't even hear a thing! Seriously, clarks are so the outsiders that not a week goes by that they do not find themselves, at some point in one of the days of the week, effectively invisible. Maybe not 'photos-can't-be-taken' invisible, but in a group of people for all intents and purposes, they might as well stayed in Cleveland. Hence, the ghost
…so you are driving in your car, talking to your friend. Funny, thoughtful, even perceptive you enjoy the exchange of ideas. As you pull up to a traffic light, the first thing you notice is that the car in the lane next to you is full of girls, the next sound you hear is the passenger side window rolling down as your friend, by now physically half out of the car is yelling and hooting and making very loud noises… ah! the fun of scotts!
rogers are friendly, very friendly…if you think about the word in a generic sense, they are seductive in their friendliness they seem to hang on every word you say… then sun rises, you open the newspaper…rogers!!
Everyone have a good weekend! Those of you who have phones call us Saturday*. The number is below.
1-218-339-0422  the access code is: 512103 then hit the pound(#) sign  (some people tell us that they have to enter it twice before they get through…but if you want to do this thing, we trust you will do whatever it takes!)  Wakefield Doctrine Saturday Night Drive 8:00 to 8:45 pm EDT