Welcome to the Wakefield Doctrine (the theory of clarks, scotts and rogers)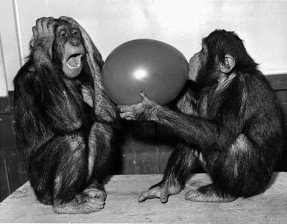 So which (of the three personality types) has a problem with feeling pressure to excel?
(and) which (of the three personality types) believes there is an externally imposed measure against which these efforts are judged?
(and) where does this personality type get such a messed-up, self-destructive and totally not-fun idea in the first place?
clarks
clarks
from the reality (worldview) that they acquired at the age of 4 or 5 the worldview of the Outsider, thats where!
Before we begin, lets define our terms:

'a problem feeling pressure to excel' the persistent sense that while you might not be living up to your potential, when it really, really…totally really is important, then you will come through with a totally… (sufficient)…(they will stop wondering)…(adequate)… (whatever) performance

'externally imposed measure' you know that it is only you, but you also know that the outside world (which to you is everything other than your thoughts, lol) has standards and expectations…that even when you try extra hard you make mistakes…but you know that you can do better…yet they keep pointing out mistakes that you did not even realize you made!

'efforts are judged' you know there is a place within that you can go, that is safe from the judgements of others and the criticism and pointing at you… inside your head, where there is promise and potential and with just a little more time, you will have it all worked out, and then they'll see how wrong they have been

'messed-up, self-destructive and totally not-fun idea' the thing with clarks is that as an outsider, the world and it's people and it's institutions and friends and families are all out there and as clarks, we are pretty much on our own… not such a good place to be, at least not all the time…
Now that puts everything in perspective, no? Like we always say
!!!!We interupt this oh-so-thought-provoking-Post for the following Pop Quiz!!!!

Three scary things from (most) childhoods: ghosts  werewolves and vampires
So which is the clark…which is the scott and tell us who you think the roger would be!

Someone tell me we have already done this! It is so frickin perfect that I will be depressed all day if it turns out that this simile…analogy…metaphor or whatever is the correct term, if I never noticed it before… lol
hey clarks! You are 'sufficient' to the task (whatever it may be) and you have the right to the simple satisfaction of your efforts! But! You must claim that feeling…without any outside help…without being congratulated or complimented or anything involving rogers or scotts (lol..yeah, right!)
hey rogers! leave them clarks alone!  (hey clarks… you must give up the rogers, if you really want them to stop picking on you…they only do it because you allow them to, you know)
hey scotts!  … lol… ok, this one time… Fuck you!
OK thats it for today. Any Reader wanting to claim their clark Wakefield Doctrine hat…all it takes is a Comment
(this video is an example of why the Wakefield Doctrine is such an amazing thing… none of the three performers were told, "hey, when you go out on stage be sure to act like one of the three personality types of the Wakefield Doctrine…one of you shows us a clark…another takes the scottian thing and …alright! alright, Al…you get to be the roger!" tell me this is not fun)