Welcome to the Wakefield Doctrine ( we have the answer, you just need to know the right question!)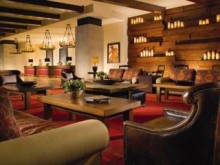 (ed. note. I have a slight problem, in the form of a note that I apparently left myself last night. Hold on, let me start this way: I recall in the first year of writing this blog,  I asked 'Mel' how he went about writing for 'the Spatula'. He told me that he had a 'white board' in his office and would write interesting news headlines, things he heard on TV and anything else that struck him as odd or interesting. He would do this over the course days, until a theme or idea (for) a Post took shape. He would then elaborate, expand and otherwise shape it into what would become a Post. I asked the Progenitor roger the same question, and his answer was much the same (minus the white board). He said that he would wait for an idea to occur and approach it like a 'book report' or 'term paper', writing everything he could about the subject and spending days refining and polishing until he was satisfied. (New Readers! Both of these eminently readable authors are rogers, the significance of this fact will become apparent as you learn more of the Doctrine.)
While I will not to attempt to describe my own process* I will say this, when I sat down at my computer this morning I saw a note on my Ampad Gold Fibre pad that simply said, 'write something heart-warming'.  heart-warming??!  Holy shit! I'm a frickin clark, I don't 'do heart-warming'!  thats for rogers! (and other girls)** But, hey what are ya gonna do!)
As I stood in the lobby of the Omni Hilton in Ft Worth at 3:30 am this Saturday, waiting for my car to take me to the airport, two things demanded my attention:

…from the elevators a very attractive  woman in a short black dress emerged and walked past the Front Desk and into the seating area of the Lobby. She was blond, tall, in her late twenties and tired, but tired in a 'one more lap to go' kind of way. I say this because she walked very purposely to a comfortable chair near the fireplace, looked around the lobby with a frown on her face and upon sitting, immediately took out her iPhone and become totally engrossed, if not seemingly aggravated with whatever she was reading.

… just as my car pulled up to the front door, in from the sidewalk walked a young couple. They both seemed to be in their early twenties and two things made them impossible to not watch:  they were both totally engrossed in each other (but not in a clingy, lovey-dovey way) and the way they walked. They walked as it might have been 11:00 in the morning or the middle of the afternoon. Not a hint of fatigue. Not the slightest sign of 'it's so early', just walking and talking and talking to each other. They appeared to be not tired, not drunk,  stoned or hyper …simply enjoying what they were doing. They walked through the Lobby doors, went to the elevators and disappeared.
That is the heart-warming story, from the most recent Doctrine Road Trip.
* not sure if there is a school of rhetoric that ascribes to the notion: 'if you don't have any idea what to write, come up with a subtitle or a music video, everything else will follow"
** the style of scotts?  …no, you don't want to know  lol