Hurry the hell up, write the thing and send in your best effort…no one will laugh! I personally guarantee it.1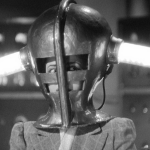 So look around the house this morning, if there are no apostles or deities sitting at  your breakfast table, then why don't you just send the kids out to play…do whatever you need to do to the Spouse/Significant Other2 and then get yourself some SABD3 and pick a fight with your blog4
Really, the thing about the Wakefield Doctrine (in general) and this blog (specifically), is that we are all here for the adventure, the entertainment, the challenge and even the self-development that has been a result of our efforts over the last 2 or 3 years that this blog has been on line. Granted the style of presentation is a bit…eclectic, eccentric and otherwise hard to figure out, but isn't that the way it always goes?
When you look back on your life at the things you have done, all of the varied activities that fill your hours, weren't most difficult to learn the basic skills? And only after getting past the 'I don't get how to do this! It's not worth the trouble!" moment and committing to learning, then you found the real enjoyment that comes with practice. Hell, think about your friends, your wife/husband, girl/boy friends! I would be comfortable betting that if you remember the time before they became what they are, there were moments that you thought, 'why the hell am I bothering? this person is a pain-in-ass, demanding and doesn't make sense way too much'.
So, yes we are saying that the Wakefield Doctrine is exactly like falling in love with your wife or your husband.  lol
But you're here! So have some fun and enter the damn Contest!!
Rules Redux:
write a Post with the phrase  'a dead balloon is a dead balloon' in the Title
you can write about anything you want, you do not have to mention balloons or death or any possible qualities that they share in common
(if you are entering a Post-writing contest), then you probably have your own blog-like place,  send us a link to where your Post is published
write us an email or message us at 'the FaceBook' hell, you could even put it all in a Comment!
try to include something/anything about yourself that you want to see in the little 'author blurb' next to your Post
on Friday the 13th, we will do write a Post and it will  List the Titles and Authors (the Titles linked back to your site)
we will ask Readers to Comment and even vote!
the Winner will be announced on April 17th
the Winner will be picked based on the Comments of Readers (on April 13th) and be selected by the (secret) judge.5
All of us here at the Wakefield Doctrine extend to all of you there ( in the "real" world), best/appropriate wishes that the re-birth process that you choose to commemorate at this time of year comes true, at least one more time. However, we suggest that you make this the last year that you decide the symbolic re-birth of your favorite deity is the highest form of spiritual expression. Contrary to what many say, you are not immortal and you should not live your life as if you are, this will only lead to self-centeredness, short-sightedness and a lack of commitment to your acts as you go through your day.
And seeing that this is a time of celebration of re-birth and triumph over death, write us a Comment so that next Easter's bonnet will have Wakefield Doctrine written on it! How cool will that be!
http://www.youtube.com/watch?v=Mcq9lHlpoqc
1) I can say that because I am not only a clark, but I am also the Moderator of Comments here, so don't worry…there will be no laughing at Contest Entries…
2) yes, including that look do you want to win this thing or not?
3) ask the Progenitor roger
4) totally love (that statement) attributed to Jack White when asked about his approach to song writing, "I just get a guitar and pick a fight with it"
5) the (secret) judge, may or may not be a Friend of the Doctrine but two things will be true: a) they will not be me and 2) they will not be a Contestant in the Contest. (hell, we might even have more than one of them)