Welcome to the Wakefield Doctrine.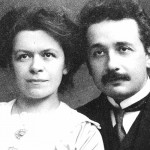 Gather  a group of 50 couples (100 people) together in a room. Tell them that you will grant them one wish, but that wish must be to improve some aspect of their relationship.   80 percent* of these 100 people will immediately think of or look at the other person. Why is that? And who is the 20%? (who did not immediately look to the other person). What difference does that make?  if 80% of the people responded in a certain way, doesn't that make them the normal ones? Why is this list of questions continuing? Hey, is this another trick question?!
Two things to take away from this Post today.
Most people (which means rogers and scotts) don't feel they should change their personality
The Wakefield Doctrine is a very useful tool for understanding another person and it is very useful in changing behavior
The Wakefield Doctrine is for you, it is not for them
While the above may come across as un-necessarily clever and kinda obvious, it speaks to the heart of the matter when it comes to ways and methods of self-improvement (in general) and how the Wakefield Doctrine is useful in specific terms. The part about how the Doctrine is for you and not for them? That is a key point for those people who are Reading and learning about the Wakefield Doctrine at the present time. People who are 'getting' the Doctrine at this point represent the 20% group, for the most part. While we are beginning to see some (exceptional) rogers and scotts begin to learn about this thing of ours, for the most part we are talking clarks. Not surprising, of course, as clarks tend to be the more intellectually adventurous of the three personality types. And, as a people, we are looking for ways to make sense of the world anyway.
In the following days we will be focusing on 'our 50 couples' in order to better understand what the Wakefield Doctrine can do for you the Reader and your spouse/SO/friend/sibling/caregiver, (you know the other person, the one who is the key to improving your life).
But since time is limited, lets talk about couples! There are almost always two people involved which means there is a 87.5% chance that one of them is a scott.
First Exercise!
Which is the one most likely to not look to the other person (if they were in our group of 50 couples)
(first 10 in no particular order):
Michele and Barack Obama
Angelina Jolie and Brad Pitt
Laura and Rob Petrie
Demi Moore and Ashton Kutcher
Portia de Rossi and Ellen Degeneres
Katie Holmes and Tom Cruise
Jada and Will Smith
Bill and Hilary Clinton
John Lennon and Paul McCartney
Antony and Cleopatra
OK first the easy question. Who in the list above would
not
be looking at the other person?  (if you need some help,
go here
.)
Reading the
Doctrine
for the First Time? Not to worry, if you are not comfortable writing a Comment (and thereby earning a (nearly free)
Wakefield Doctrine
hat (for your damn head), you can go to one of the DownSprings and read their blogs and ask them for hints. (We
did
say that this was not a test…right?) In any event if you would be more comfortable, then go ask
Claire Peek
or
Nell Rose
(if you are in a continental frame of mind) or perhaps
Molly
or
Steve
(if Big Sky country is more to your tastes),
Ms AP
might have some pointers at her FB page and of course, there is
Ms. AKH
(if ya got the nerve) or
DS#1.
 Hell, if you want to go to a Progenitor (and you have the afternoon off…lol) then slide on over to
the roger's blog
.
* There is a reason for the estimate of 80%. This percentage is derived from the (likely) number of rogers and scotts in the general population. (60% rogers, 20% scotts and 20% clarks)