The Wakefield Doctrine, also known as the theory of clarks, scotts and rogers  is a unique, useful and fun way to approach understanding (the) human personality.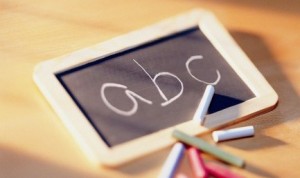 There is more, much more!
Our goal in this little Primer is to give you the basic elements of the Wakefield Doctrine!
The Wakefield Doctrine holds that all people are born with the potential to experience the world in (one) of three characteristic ways, and that at an early age we settle into one of these ways of seeing the world. At this point we are said to become clarks or scotts or rogers. While our experience in life is predominately one of these three worldviews, we never lose the capacity to see the world as the other two types.
This blog has a table of contents, or tabs or some damn thing that will take you to Pages that are devoted to descriptions of the three personality types of the Wakefield Doctrine.
What separates the Doctrine from most other personality typing systems is that rather than trying to assign a 'label' or a category or a type to a person based on a list of traits or behaviors or other arbitrary qualities, the Wakefield Doctrine maintains that only by understanding the nature of the world as the other person is experiencing it can you possibly assign a type or label.